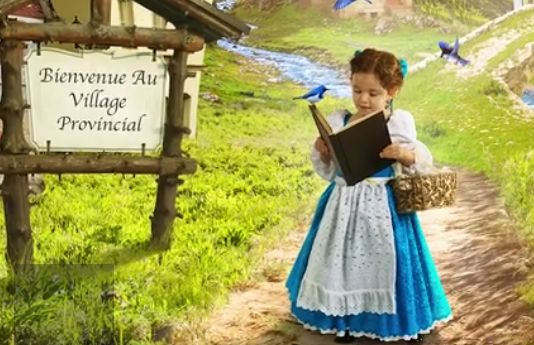 As I parent I can't give anything but respect and praise to this amazing father who went well beyond the call of duty as a parent.   He decided to make his little daughter's dream come true by creating a Beauty and the Beast photoshoot.   Josh Rossi is a full time photographer and he decided that the only subject of this shoot would be his daughter Nellee.
In order to make the shoot as real as possible and create a likeness to Beauty and the Beast, costumes were used, he photographed real castles as backgrounds, and had a ton of fun with Nellee in the studio.   The two recreated the ballroom dance scene and just watching the joy on her face is too cute.  Nellee was absolutely delighted at the final portrait.
If you're going to give out a father of the year award, Josh Rossi is right at the top of the list at the moment.    No matter what you do or who you are, if you are a parent, there's always a way to make your children smile.  But sometimes a little creativity can go a long way and turn that smile in a memory that lasts a lifetime.
Check out some highlights from the shoot below: