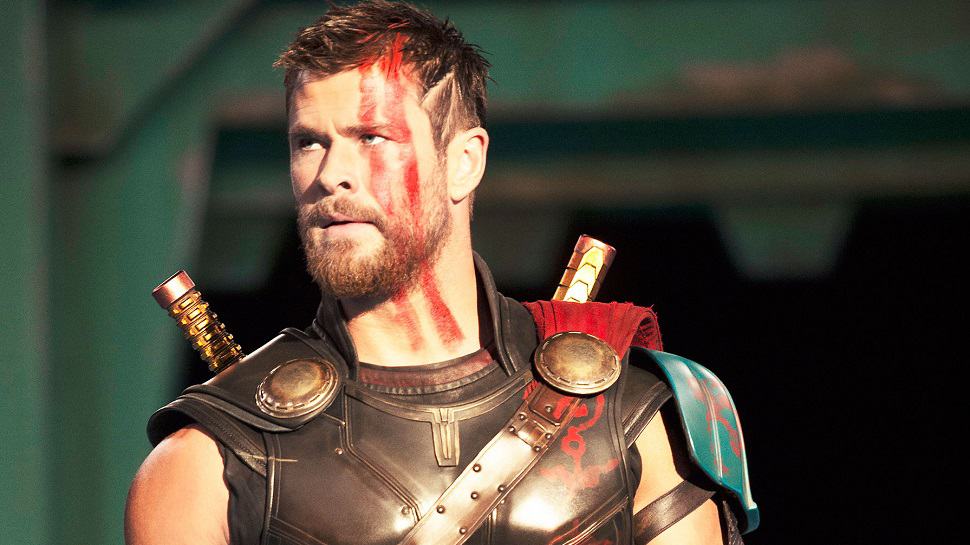 When you check out Thor: Ragnarok as a 1980's trailer you have to laugh as you wonder if all 80's trailers looked quite that cheesy. The backgrounds, the low budget lighting effects, and the obvious use of props seems to indicate that the 80's were, in terms of fantasy films, a bit behind the times. But then again it was the 80's.
It is the decade that brought He-Man and the Masters of the Universe and Ghostbusters. The effects that we saw back in that time were state of the art in some cases and purposely cheesy just to drive home the point that the movie was low budget and wasn't meant to be an instant hit. That was the point of movies back then, to be entertainment on the cheap at times when all a person wanted was a small escape from their otherwise boring life.
But the 80's also gave us some very memorable films as well such as the Conan movies, Blade Runner, and even Highlander. They weren't all made unbearable by the cheesy effects and corny dialogue. Some films were great just because they had the right actors and the best stories. Thor:Ragnarok definitely has both of those qualities and even as an 80's movie would absolutely rock the decade based on acting alone.
Plus the action would have been worthy of an Oscar back then since it would have been considered wonderfully over the top and edge of your seat, pulse-pounding effects that would have blown many a person's hair back. In short it would have been unlike anything anyone had ever seen in their lives. Of course that seemed to be the thing with the 80's, every movie that came after the one before it kept trying to raise the bar. The whole problem was that the bar was so ridiculously high already that a lot of movies sailed way beneath it and were almost never heard from again until eager fanboys and girls that were in love with the 80's  brought them back into the public eye.
The 80's did have their version of Thor, the megalomaniac thunder god in leather and fur that fought the Incredible Hulk on TV and got his butt whooped. Because let's fact it, unless you're an elder god you just don't beat up on the Hulk that easily. Odin could probably put the Hulk in his place, Zeus has done it, and a few select others have been able to do it, but few have ever done it that have been anything less than a step away from all-powerful. And if you mention Squirrel Girl that's a whole new can of worms you're going to open.
Thor in the 80's would have been blockbuster for certain, especially if it looked anything like this. Even with the cheeseball effects and the less than stellar lighting conditions and use of props. It still would have been something uniquely special just because it would have been so far ahead of its time.
Save