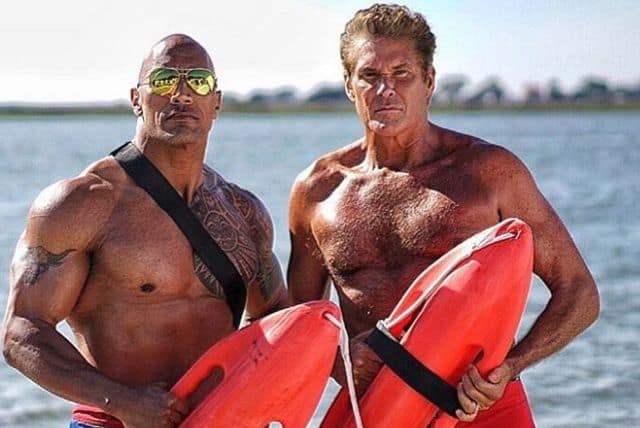 So far everything we're hearing about Guardians of the Galaxy Vol. 2 has been positive.  The people who had a chance to see the movie early are raving about it and you'd be hard pressed to find anything negative about the sequel.  In fact James Gunn has already signed on to do a third GOTG installment.  But before we get all excited about a third movie, I suggest we all watch Vol. 2.  Another thing, perhaps we should listen to Vol 2. as well?  Why?  Because only the best news to come out of this movie was recently released.   According to Looper
The official soundtrack to Guardians of the Galaxy Vol 2 is set to be released tomorrow April 21st and guess who's on it?  David Hasselhoff!  One of the strangest inclusions of the Guardians of the Galaxy Vol. 2 soundtrack, set to be released on digital April 21, is a James Gunn and Tyler Bates penned song performed by The Sneepers featuring a very special guest: Baywatch star David Hasselhoff, who Gunn says is one of Peter Quill's childhood heroes.
According to Hasselhoff, his contribution to the song, titled "Guardian's Inferno," is "more like a rap." "They brought me in to sing the theme song and it was heavy," he told Entertainment Tonight. "I walked into the room and I said, 'You're with the big boys now.' And I just turned it on and I went, 'I can handle it.'"
It's going to be impossible to top this news today.  There's just no way I report on anything better than Hasselhoff rapping.  My only hope is that it will be in German.  You know, because Germans love David Hasselhoff.