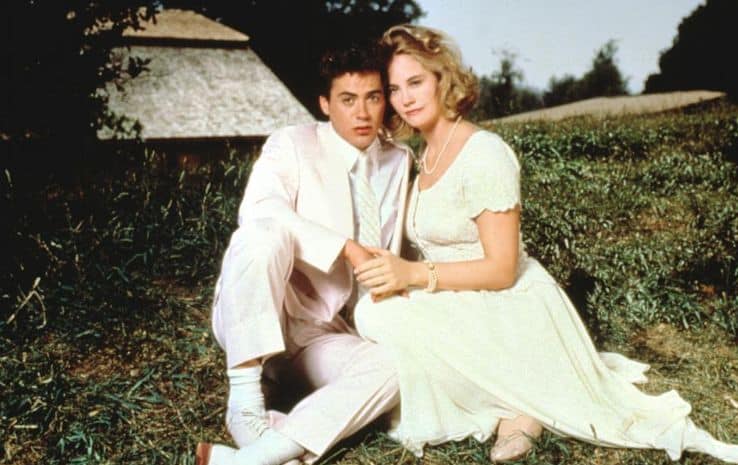 Characters living out of their car in movies can either be seen doing so out of necessity or because there's no other place to go. In real life living out of your car for any reason is something that people attempt to avoid as much as possible. In movies however it's a vehicle for stating just how down and out or how on the go a person is. Living out of one's car is typically associated with being poor and homeless, but there are scenes in many movies where a person living out of their car is doing so for a good reason that is easily explainable and is not at all negative.
All the other times it usually means that they have no other choice.
5. Chances Are-Alex Finch
Alex Finch isn't just Alex Finch. He's a guy that is also another man that died some time ago and somehow slipped through Heaven's gates to be reborn. So while he's trying to live his life the other guy continues to come forward and attempts to live through him, which is kind of confusing but would be enough to drive a person insane in the real world.
4. Mad Max-The Road Warrior
Unless you're living in a walled-off fortress in this apocalyptic nightmare world you're living in your car and struggling from day to day just trying to survive. Max isn't the kind of guy that looks to hook up with people for a cause or for anything other than the necessities of life.  Of course offering his services for a full tank of gas isn't something he'd pass up on.
3. Mickey Haller-The Lincoln Lawyer
This is kind of a cheat and it's not at the same time since Mickey tends to live out of his car most of the day and uses it as his personal office. It's an interesting quirk for a guy that could afford to have the best digs and lounge around in his home most of the time but it also keeps him mobile and not as easy to find. It'd just be kind of cramped if you did take your kid to work day is all.
2. Jack Mason-Surviving the Game
The school bus that Mason was living out of wasn't technically his but since it wasn't being used for anything else it kind of was. To be honest he looked pretty cozy all shacked up in the bus, but I can imagine it would get seriously cold in there at night unless they had some sort of heat source. It would still beat sleeping on the street and trying to find shelter every night.
1. Alice-Resident Evil: Extinction
While it might have been possible to find shelter that would be easily fortified and able to repel zombie attacks the group still used the vehicles out of necessity. They had to keep moving and stay on the run since herds of the things continually roamed the landscape and didn't stop just because of the vast distance between them and their prey.
Sleeping just one night in your car will make you realize how lucky you are to have a home.