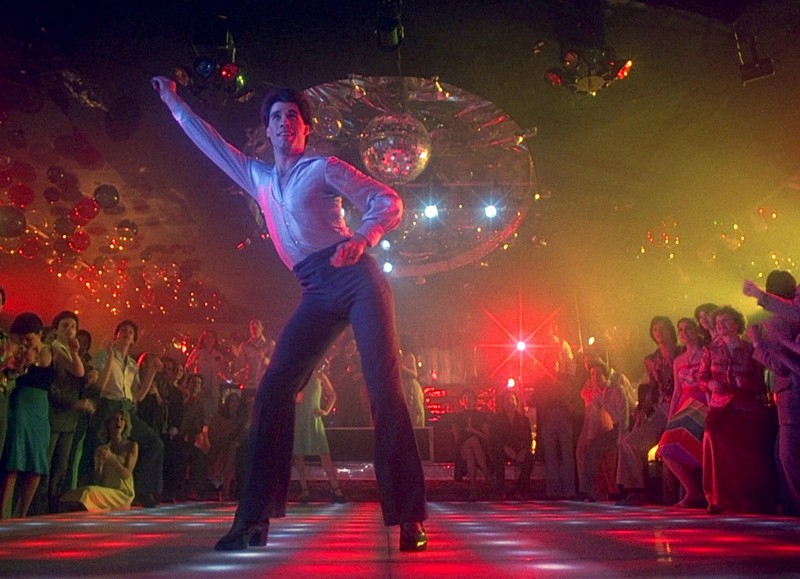 Movies with dance off scenes just flat out rule because the energy is so rampant and so much fun that you can't help but get into it. And with a killer soundtrack to spur it on these kind of films are instantly amazing to watch even if the filler material isn't that great. The dance offs are really the best part of the movie and the skill and precision that's used in these epic battles is enough to take your breath away at times. In some ways you can't help but be jealous that you can't do the same thing but in other ways, once you realize the level of training and endurance it takes to perform some of their moves, then it doesn't seem so appealing. Those that compete in dance offs are usually quite skilled and in extremely good shape, especially if they have to take on some of the maneuvers that are being showcased in these movies.
They're a lot of fun to watch though.
5. White Chicks
Since it's Marlon and Shaun Wayans dressed as women my only concern would be just how tightly everything is held together that they dance like this and not shake something loose.  The wigs seem like they would come off the moment their movements became too quick and erratic and the rest of them seems like it wouldn't move in the right way to keep up appearances. But old school is awesome.
4. Saturday Night Fever
Sometimes it's not just about the dance off, but more about what you stand to gain from it. In this case there was a lot more on the line than a trophy and whatever as in the envelope. They might not have been the most dynamic couple on the dance floor, but they certainly had the best chemistry it looked like. That's a different kind of win but it's still a win.
3. Stomp the Yard
Dance offs carry a lot of pride with them as well as awards. Think of the skill, the time, and the talent that goes into each dance off and you might get a better understanding of just what's at stake and what it takes to keep it. These people do this kind of thing because it means something to them and because losing just isn't acceptable some times.
2. Step Up 2: The Streets
Because real dance offs didn't originate in dance halls sometimes it's necessary to take it back to the roots, meaning back to the streets. Formal dancing might have started in a much different way than the gyrating forms that require more energy and much more skill, but the true form of dancing is a fluid and emotional thing that requires more than knowing when to pivot and glide.
1. You Got Served
You can be one of the best dancers in the world but if you haven't got the heart it takes to do everything in your power to win then you don't belong on the dance floor.  Dancing isn't just about looking cool and being able to perform awesome moves. It's something you've got to feel inside and carry around with you at all times.
Dancing is an art after all, and if it's not in you, then it's not yours.