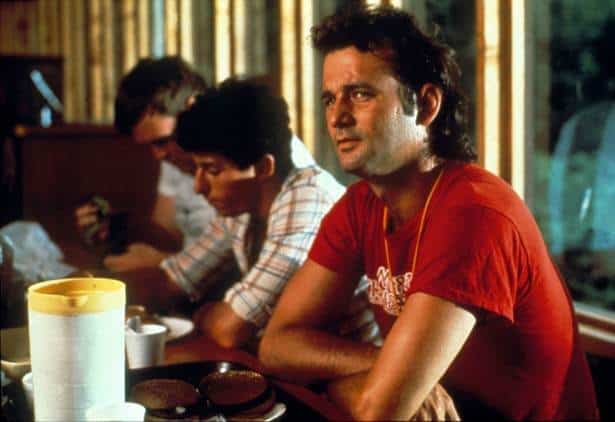 With all the movies that depict what summer camp is like it's a wonder that any kid wants to go and any parent wants to send them. From the comedies to the horror films there are enough ideas roaming around about camps that would make even the most stoic person think twice. The idea of camp however is that it's a chance for kids to get out and experience a different aspect of life than they have at home and to give them a chance to mingle with other kids from different areas that they might not get to meet otherwise. Camps are designed to be fun, engaging, and serve as a lifetime experience for kids that can last for a lifetime. It definitely pays to read up on what each camp is like and what it's all about however.
The last thing you want to do is send your kid to camp and have them feel as though they're being punished.
5. The counselor's don't get to do whatever they want.
Camp counselors are not the goofballs that you see in the movies. They tend to come very highly recommended and don't get to just goof off when they're supposed to be watching the kids. The idea that they can play fast and loose with their duties is a common movie myth that has been taken in many different directions and is usually shown to have a rather negative effect on the kids.
4. There's no free-for-all environment.
Despite being well-removed from any other ordered environment that kids might know, camp is not a place where anything goes and everyone can just do as they please. There is a very well-structured and orderly plan that the kids are expected to follow. They're told when to get up, when to go eat, and when to go to activities, and even when to go to bed.
3. Campers are treated as equally as possible.
Camps won't discriminate between their campers, as they're not legally allowed to do so and it would also be a very big error since word of mouth is a big reason why some of the best camps are still in business. If word got out that they treated some campers like garbage and others like favored children then their business might very well suffer for it.
2. There are a lot of camps to pick from.
Parents don't have to worry about sending their kids to a camp that might not be right for them. There are all kinds of camps across the nation that are located fairly close to most major cities and will even ferry kids to the locations via buses that are retained just for that purpose. Some camps might be further away but the point is that there is a camp for every kid.
1. Summer camps are very educational.
Kids don't just go to camp to veg out and do nothing. There are countless ways to learn at camp and a lot of them either involve the outdoors or hands on learning that typically isn't done in a lot of schools. It won't be all sleeping in and watching movies.
Sending the kids to camp is a lot safer than it looks.