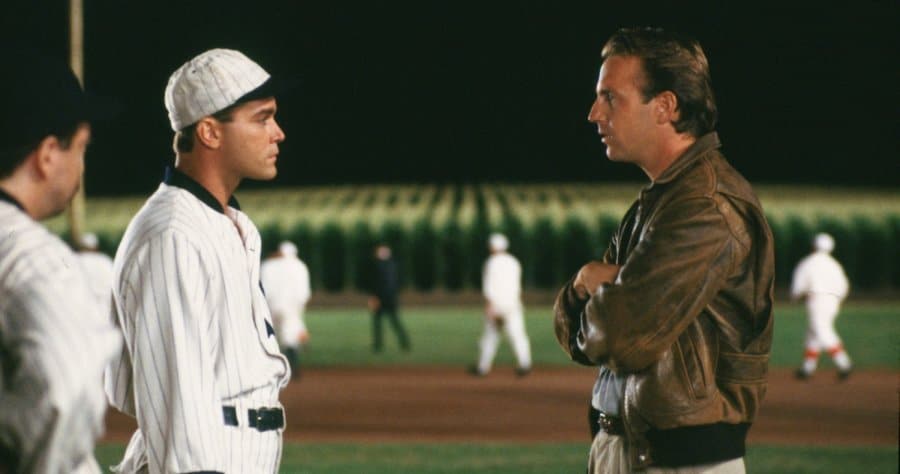 Field of Dreams – It's hard to describe why certain movies are as great as they are.  Maybe it's the cast or the writing or the direction or some serendipitous combination of all three.  Whatever it is, though, it escapes you, perched on the tip of your tongue and the outside edges of your mind.  All you know for certain, though, is that it's a classic.
For me, Field of Dreams is the epitome of this kind of movie: a story that is indescribably better than the commendable (but inauspicious) sum of its parts.  It's got a solid cast, including the resplendent James Earl Jones.  The script has a number of standout lines, although the story is nothing special.  The direction hits all the necessary emotional beats in this supernatural family drama, but is hardly a selling point for the film.  Whatever the reason, though, it is a classic crowd-pleaser to its very core.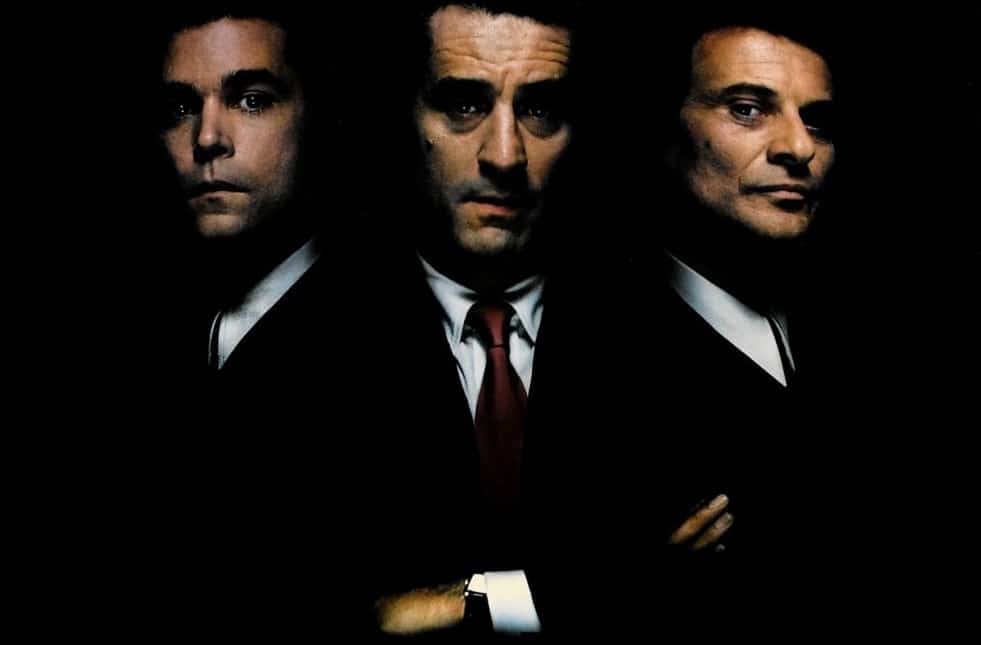 Goodfellas – On the exact opposite end of the spectrum from Field of Dreams is Goodfellas: a no-holds-barred gangster movie that relishes in every seedy, lurid detail of the underworld of organized crime.  This is easily one of Scorsese's best regarded films – and for very good reason – and is one of the cornerstones of the entire gangster genre.  And given the caliber of films belonging to both, that's really saying something
Based on real-events, Goodfellas is a manic, visceral, occasionally bizarre retelling of the rise and fall of mobster Henry Hill over the course of a twenty-five year period.  While certainly not for the feint-hearted movie-goer, those willing to take a walk on the wild side are in for a real treat.  At least, they will be for the next week or so that it's still streamable for.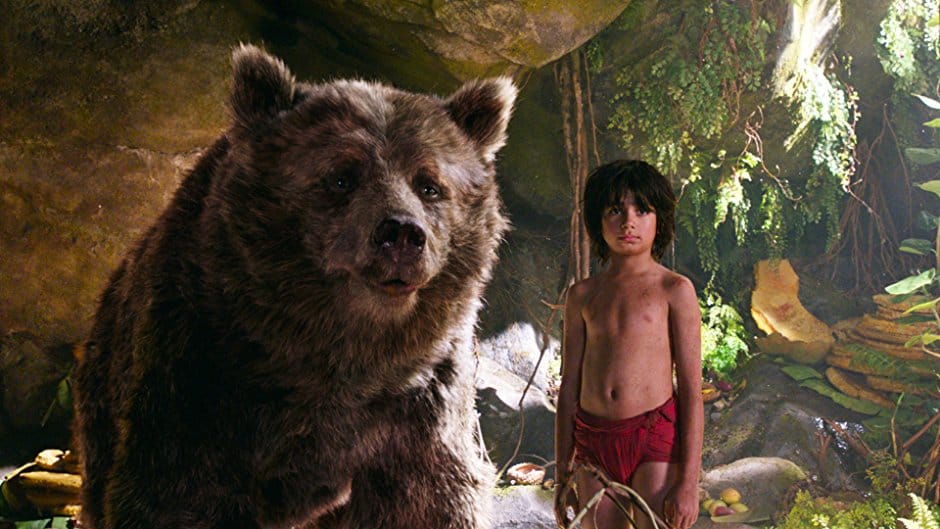 The Jungle Book – It is an unfortunate reality of the industry that's bringing us to this particular departure from Netflix.  Actually, it's this particular movie plus a score of Disney Channel original movies that formed the backbone of a lot of childhood TV viewing back in the day.  Because Disney is prepping their own proprietary streaming service – one that is poised to directly compete with this streaming service – they understandably don't want to leave any of their original content floating around in the libraries of their rivals.
This live-action remake of the animated classic is perhaps the best of Disney's recent series of flesh-and-blood remakes of their celebrated canon.  It's not the radical fairy tale deconstruction that Maleficent was and it's not the showy production that Beauty and the Beast was.  Caught somewhere between the two extremes, it is a faithful retooling of the decades-old narrative that judiciously cuts out what never worked about the first movie and plays with a few new ideas of its own (the best of which is unquestionably Christopher Walken as the kaiju-sized King Louie).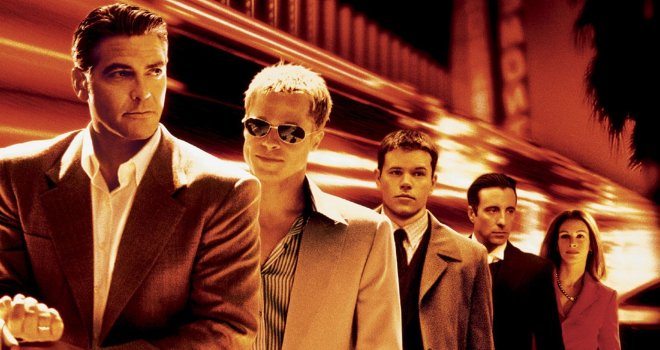 Ocean's Eleven – As a franchise, I never really cared for Ocean's Eleven.  Taken on the whole, these movies just aren't that good.  The second outing was absolutely insufferable.  The third was a rather insipid, by-the-numbers heist flick and I can't bring myself to care much of any way about the upcoming instalment.  This first one, though, a remake of an old Brat Pack feature, is an exception to that rather unfortunate tradition.
Ocean's Eleven is as fun as these kinds of movies come: a glitzy Hollywood production with an over-stuffed, A-list cast, slick director at the top of his game and a polished script with just enough twists and turns in it to keep your second-guessing everything happening on-screen until the final few moments.  It's pure popcorn entertainment at its best, which is unfortunately something that so many of the grimdark, self-serious blockbusters of today seem to be scrambling as far away from as they possibly can.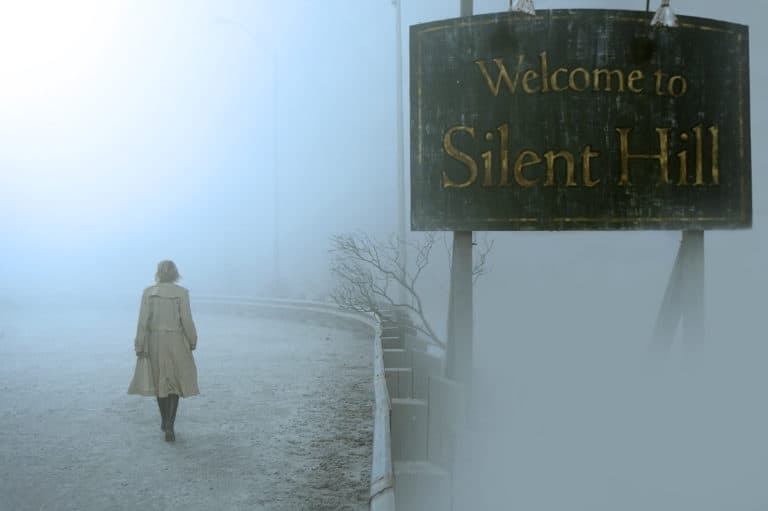 Silent Hill – With the current state of horror on Netflix right now – and an argument could even be made to a lesser degree across all major streaming services – it's actually kind of a wonder that a dedicated horror streaming service hasn't cropped up in much the same way that Filmstruck did for classic films or Crunchyroll did for anime.  These services can barely seem to retain any of their classic movies in the genre and seem content to shed them in any month not named October.  A dedicated streaming service with an evergreen library of Friday the 13th, A Nightmare on Elm Street, Psycho, Night of the Living Dead, Silent Hill and dozens of others of their ilk would undoubtedly clean up in the current marketplace.
The timing of this dismissal also seems a little bizarre given that Rampage is currently tearing up the box office: a well-reviewed movie (for a video game adaptation) whose continued success only serves to remind people of other solidly-received video game adaptations already out there – movies like Tomb Raider, Mortal Kombat and yes, Silent Hill.
For everything that Silent Hill gets wrong (and, admittedly, there are plenty), it absolutely nails the unnerving atmosphere of this Lovecraft-adjacent franchise.  It's deep-seeded disquiet is felt in virtually every scene, and delivers on a more cosmic premise than the vast majority of horror movies are willing to even touch.  For the most part, you have Hellraiser, The Void and this, so that it is on the chopping block for the next month is proving to be a particular letdown.