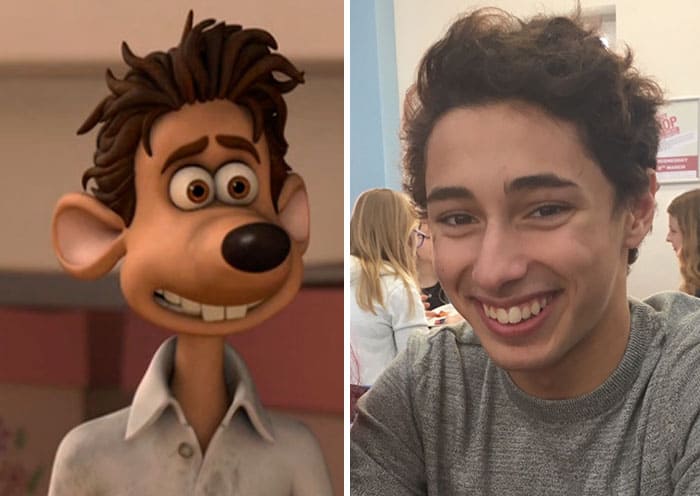 It's inevitable the real life humans are going to look like cartoons from time to time.  In fact, many of our favorite Disney characters are modeled after cartoon creator friends or celebrities that we see in the media.  It's natural that you'd not only base a character off of someone you know but also make a physical resemblance.  Whether it's intentional or not is another question.   But in the grand scheme of things does intention matter?  No.  If someone looks like a cartoon then they look like a cartoon.  It's that simple.
If you've ever seen the 2006 Dreamworks film Flushed Away, these pictures below are going to astound you.  P.S. did you know this movie did $178 million at the box office?  Wow.  Anyway, a guy just realized his friends look like characters from Flushed Away, and the resemblance is pretty remarkable.
Groundbeneathmyfeet recently posted a picture of his friends, one of which looks exactly like Roddy St. James, and the other two look like Rita Malone and Sid. The resemblance is so uncanny you have to think that the movie based the characters on these real life people.  Only issue is these pictures are recent and the subject appear to be teenagers.  So that makes this resemblance even more impressive.
Check out the pics below: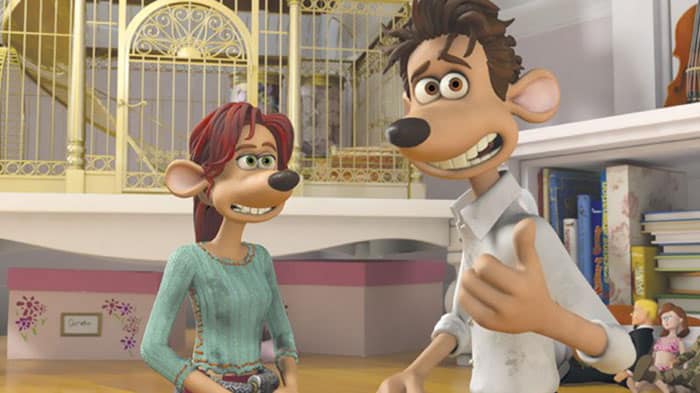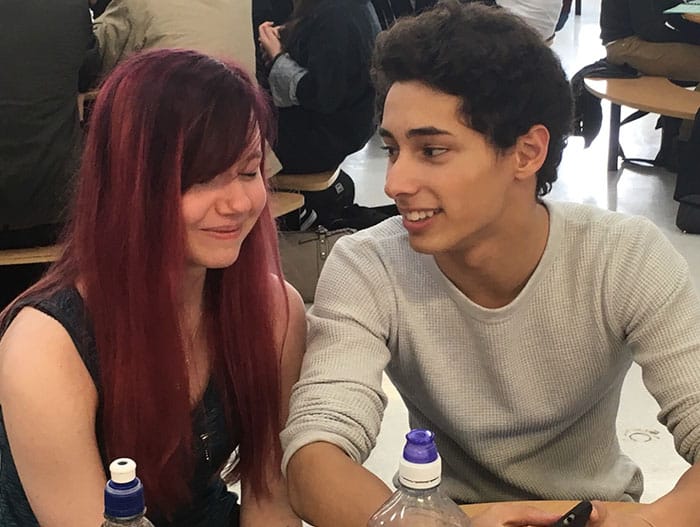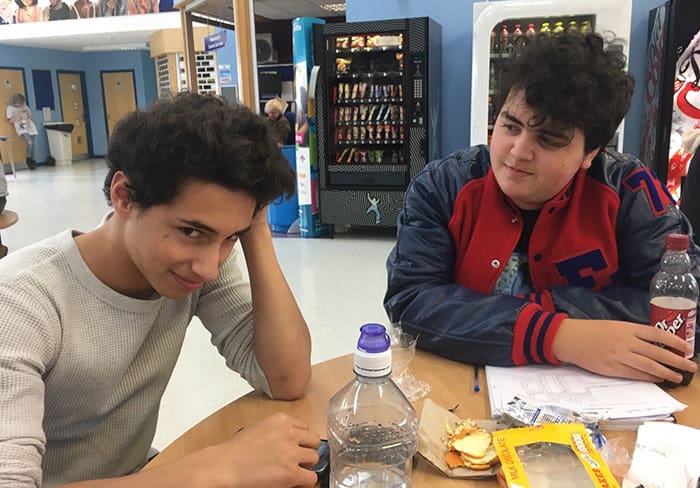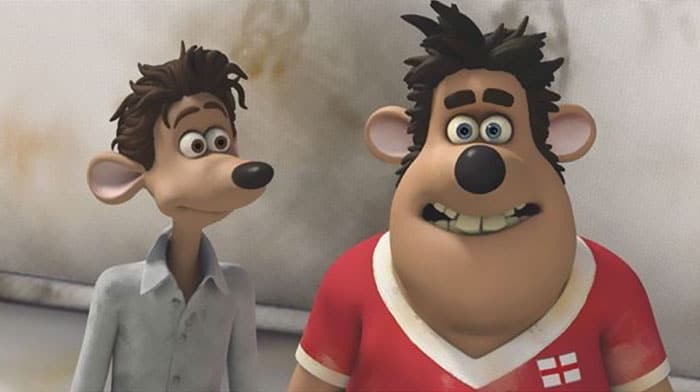 Here's the synopsis for Flushed Away in case you haven't seen it.
After an ignoble landing in Ratropolis, a pampered rodent (Hugh Jackman) enlists the help of a sewer scavenger (Kate Winslet) in finding his way back to his posh London flat. Getting home is not the only problem, however; a rodent-hating toad (Ian McKellen) wants his notorious cousin, Le Frog (Jean Reno), to exterminate the pair.
Save