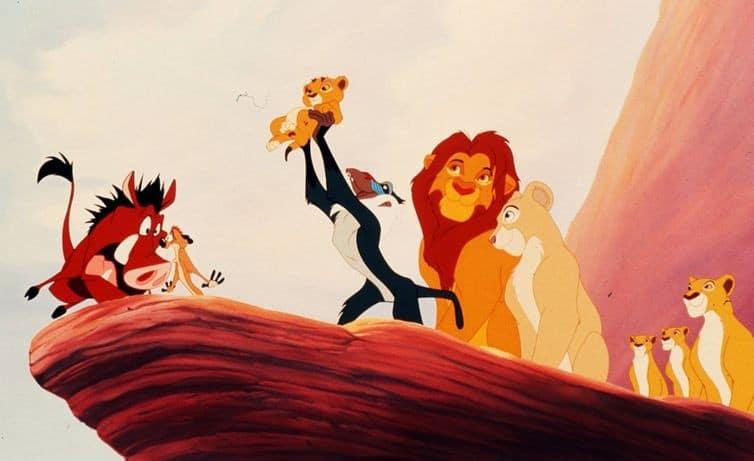 If the three day haul of Disney's live-action Beauty and the Beast is any indication about the reception of turning classics into live films, then Disney's got another gold mine in its midst.  The Emma Watson starring as Belle film raked in around $170 million.   It's no surprise that Disney's already got other live-action films in the works which include a Tim Burton directed Dumbo, a Guy Ritchie directed Aladdin, and A Little Mermaid is in the works.   But the one movie that may surpass them all will be a live-action The Lion King.
In my humble opinion there are only so many live-action films you can make out of Disney classics and The Liong King was originally not at the top of my list.  After all, these are animals so that means a ton of CGI which isn't my personal preference, but given the success of the live-action Jungle Book, I'm not too worried about it.  Plus as fate would have it, Jungle Book's director Jon Favreau is the one directing The Lion King.
Second of all,  My Entertainment World, which lists upcoming film projects, revealed details of The Lion King production. Work on the film will reportedly begin sometime in May and it will shoot in Los Angeles. The site also reveals the synopsis of the film, which hearkens the story from the original animated tale:
Set in the African Savannah, the story told of a young lion named Simba who loses his father Mufasa thanks to his evil uncle Scar, and is cast out into far reaches of the wilderness. Years later, he returns to reclaim his throne.
One of the most interesting pieces of news is that James Earl Jones has already signed on to voice Mufasa.  The Darth Vader voice actor will be accompanied by one of the latest additions to the Star Wars family – Donald Glover – who will provide the voice of the adult Simba.  The Lion King promises to be another CGI-heavy production, which explains why Los Angeles is the location of the production.
If anyone can pull this off, I think Favreau can.  We'll keep you posted on any new developments.