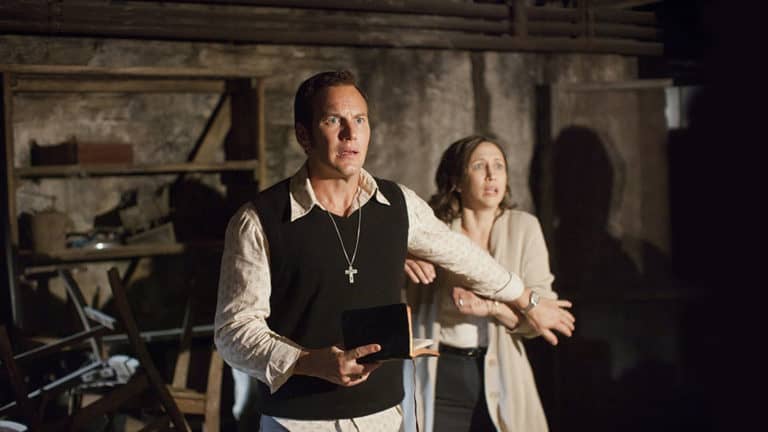 For the past few years, The Conjuring Franchise has dominated the world of horror films. According to Looper.com, these movies, based on the case files of paranormal investigators Ed and Lorraine Warren have grossed over one billion dollars to date at the box office. In the first movie "The Conjuring", the ghost hunting super team played by Vera Farmiga and Patrick Wilson lit up the screen and piqued our imagination and garnered an insatiable appetite for future projects. Those who never knew about these cases get to go back in time and get in on some circa 1970s ghosthunting action. The first "Conjuring" movie made 318 million and The "Conjuring 2" based on the Enfield Poltergeist case pulled in 320 million. Adding to that Annabelle, grossing over 250 million and then Annabelle Creation topping out at $110 million so far and you have a billion-dollar plus film franchise.
Why are these movies so popular? I would put it down to Ed and Lorraine Warren. They were ghost hunting long before it became trendy. Back in the seventies and early eighties Ed and Lorraine would tour New England on a lecture circuit to talk about these famous cases. Whenever they came to Danbury, CT, I was in the audience. They would talk about the Amityville Horror House and the Perron farm and other cases to an enraptured crowd. I couldn't get enough. Ed and Lorraine were serious about their life's work. If I sensed a bit of Vaudeville showmanship in their act, it was easy to excuse. They had to put on a program to attract an audience. The slides they put up on screen about the Annabelle doll left me with a lifelong fear of Raggedy Ann. If you were lucky enough to meet Ed and Lorraine in person (as I did) you will see that although Vera Farmiga and Patrick Wilson are not look-alikes of the real couple, they have captured their mannerisms and methods down pat.
As for the Annabelle movies, yes they are frightening, but what's even scarier is that the real Annabelle resides with Lorianne, now widowed, in the Warren Museum located in her Monroe, Connecticut home. The reason the movies are called "The Conjuring" is explained by Lorraine Warren. She says "You have to conjure the spirits to get them". She and Ed during their career have done this over and over and it's about time they get their due. Whether some of this is made up or not The Warrens have a treasure trove of documentation and souvenirs of their journey. If you go visit the Warren Occult Museum don't even think about touching anything. Tony Spera, Warren's son in law has seriously creepy stories about the real Annabelle. I never went to the Warren Occult Musem to see the doll up close in the glass case as I had heard enough stories about those who had.
Whether you are a fan or a critic, it's clear that there is no stopping the Conjuring spinoff train. "The Nun" will be released in July 2018 and the "Conjuring 3" and "The Crooked Man" are in the works. For more information about the Perron haunting and the Arnold Farm read "House of Darkness House of Light", a two-volume biography by Andrea Perron.