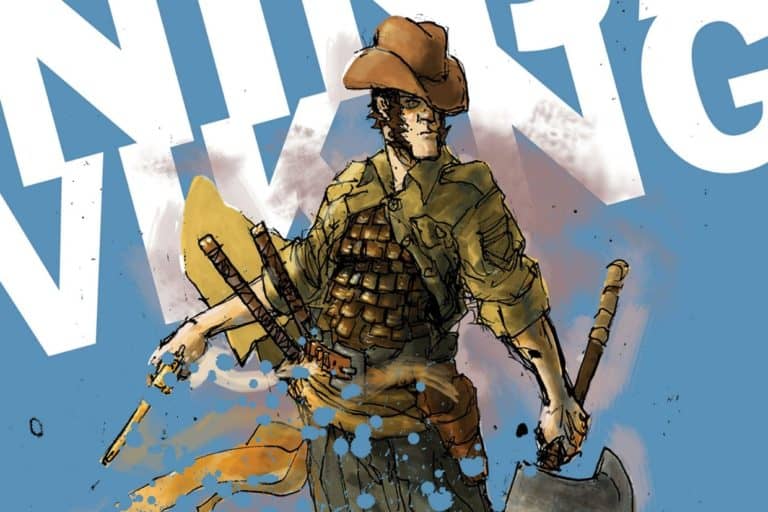 Cowboy Ninja Viking was originally a comic book story that debuted in 2009. It was created by writer A.J. Lieberman and artist Riley Rossmo. The story is about patients who have multiple personality disorder and Dr. Sebastian Ghislain forms a counter-intelligence unit with them. Each of the agents is known a 'Triplets' as this describes their mind's different personalities. When the unit falls apart, the members become hired killers. Duncan is one of the main characters and he is a Triplet who has the skills of a Cowboy, a Ninja, and a Viking.
Duncan is used to find and stop rogue Triplets from the unit. Now the story is to be transformed into a movie which is set for release in 2019. Here is what we know about it so far.Universal is adapting the story for the movie theaters and it is scheduled for release on June 28, 2019. This is the beginning of the July Fourth holiday corridor. It will launch on the same day as the as yet untitled 'Transformers 7' Paramount movie.
Fans of the comic book will be delighted with the news of the planned release because there has been talk of making the movie since 2014. Therefore, this movie is long-awaited by comic book movie enthusiasts. It is not only fans who are pleased that the movie is set to go as actor Chris Pratt has been keen to get involved in the movie since talks first began.Pratt is best-known for his roles in 'Jurassic World' and 'Guardians of the Galaxy'. He is now one of Hollywood's most in-demand actors and he already has a busy schedule lined up with ongoing and future projects that include 'The Avengers: Infinity War', set for release on May 4, 2018, and 'Jurassic World: Hidden Kingdom' which is released on June 22, 2018.
This year he has already appeared in the Disney and Marvel movie 'Guardians of the Galaxy Vol. 2'.In 'Cowboy, Ninja, Viking', Chris Pratt takes on the lead role of Duncan. As yet, no other cast members have been confirmed. Another area of uncertainty is who will direct the movie. Pratt has said in media interviews that Universal is in talks with several potential directors but that, as yet, no decision has been made. Initially, both David Letch and Chad Stahelski were offered the job but this came to nothing. Later, Marc Foster became involved but then withdrew from the project.One aspect of the movie that is a little more certain is the team involved in theproduction of 'Cowboy, Ninja, Warrior'.
So far, the producers that are confirmed as being involved in the making of this movie include Michael De Luca and Guymon Casady. Chris Pratt is also acting as a producer in addition to starring in this movie.Although some aspects of this movie are still uncertain, this 2019 movie has the potential to be a hit. Judging by the box office numbers of Pratt's previous movies, his involvement in 'Cowboy, Ninja, Viking' will become one of the movie successes of 2019.