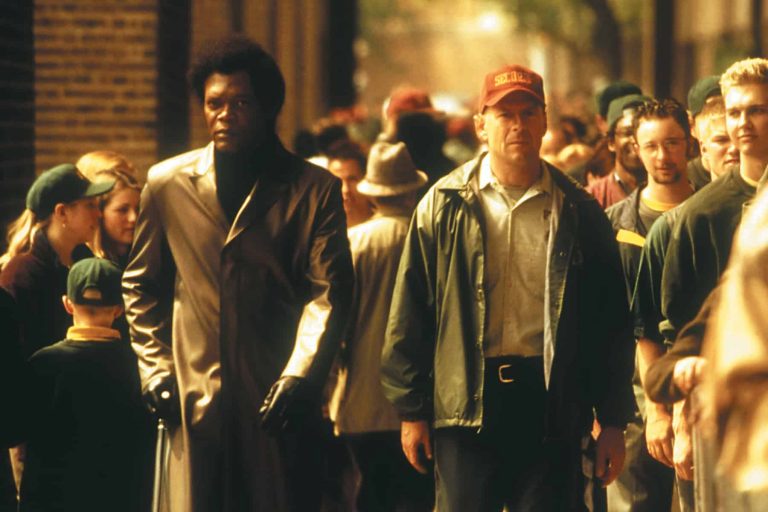 It's been a while but the sequel we always expected is going to be coming soon. M. Night Shyamlan's follow up to Unbreakable will be making its way to theaters in 2019, and it's bound to be something much more special than the first first film. Glass will be incorporating the character of Kevin Wendell Crumb to go along with David Dunn and Elijah Price.
If you recall David and Elijah ended the last film with David informing the police of Elijah's crimes and Elijah going away for a while. David tried so hard to keep himself on the straight and narrow while attempting to fix his marriage and teach his son what it was really like to be a decent human being, but now he's going to be heading back into the fray.
Kevin is on the loose remember following the end of Split, and will be causing a bit of trouble in this next film. David will be tracking him down through a series of confrontations and Elijah will be orchestrating the entire thing since he has vital secrets about both men. It's going to be an epic of quasi-realistic proportions that should turn a few heads, especially considering that it's not the traditional superhero epic but it certainly has the beginnings of one. David will be hunting down Kevin due to the actions carried out by the Beast, and seeing as how David is incredibly strong and obviously very durable he should at least be able to give the Beast a decent fight.
Elijah however seems poised to be a troublemaker or a reluctant ally to either man, it simply remains to be seen who is willing to work with him the most. He's already created an uncertain rapport with David, whom he admittedly was looking for during his many different 'experiments'. It almost seems like he's going to be a mastermind of some sort since any physical exertion is pretty much out of the question. The guy broke nearly every bone he had just falling down a flight of stairs to the subway, so a fist fight with David or the Beast would leave him a broken mess.
But he's a great deal smarter than either man it would seem, though Kevin and his many identities might prove to be a match. Elijah though is definitely the type that will work with contingencies. If he knows Kevin and knows that he is capable of becoming something so very deadly as the Beast he could already have something in the works by the time they actually meet. His brain is his deadliest weapon and quite frankly it's his only one. It could come down to Elijah pitting David and the Beast against one another as well.  Wouldn't that be a sight.
There's also the thought however of whether David will still be with his family or if he'll have somehow figured out that parting from them is the best way to keep them safe. Any information that Elijah has on David's family could be used as leverage on David, or enticement for the Beast.
Whichever way it's going to go it should be interesting.
Save