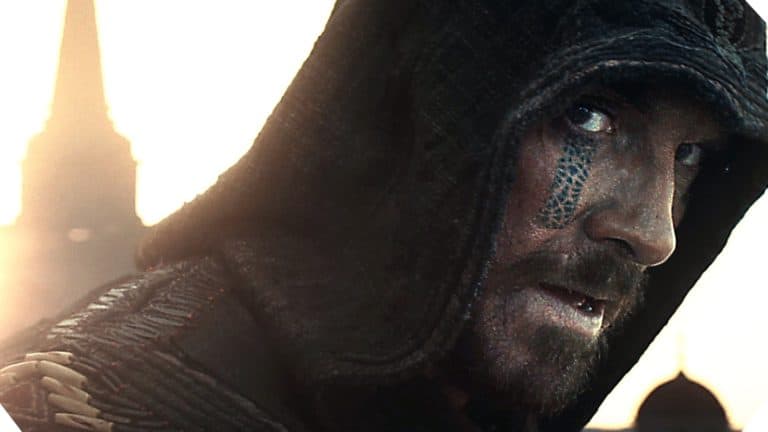 Michael Fassbender's honest opinion of the film Assassin's Creed could be called very judicious and it would be the most accurate feeling of all. In many ways the film did actually take itself much too seriously without delving into the gaming world enough, but there are moments when it was made to actually entertain the audience. Perhaps one of the problems is that video games and comics aren't always translated as well into films as they need to be largely because the source material is not followed or the director has a vision that is something far different from the story they are given.
As a game, Assassin's Creed is one of the most inclusive experiences you might find. The assassin's are not as closed off as any other group and can be seen to accept almost anyone that will don their garb and follow their creed to the death. This includes women and those from other cultures if you follow the trail of the game and just who has become an assassin throughout the series. In the film it is just as obvious as there are many assassins that have been tracked down and detained through various means to discover where the artifact known as the Apple of Eden.
The movie is intense when the action gets going but then slows down when it is time to explain the story and why things are progressing as they are. This is perhaps why it didn't go over that well, since the action is pretty great and displays the deadly nature of the assassin's quite well.  The fight sequences seem unreal in some aspects but when broken down are shockingly realistic despite being choreographed. Assassins throughout history have been known for a number of different ways to kill those in their path and in this film there are no limits to what kind of danger the assassin's can pose.
But like any small band that works alone they can be overwhelmed and this is shown throughout the film. Being an assassin usually means striking from the shadows and then fading away, not being drawn into a stand up fight for which assassins, who typically wore less armor than a standard fighter, were ill-prepared. The movie showed that the assassins were simply that skilled and were seemingly impervious to the heavy-handed tactics of the soldiers for much of the movie, but eventually the numbers caught up with them and things went south very quickly.
Overall there just wasn't enough explanation or time to explain the particulars in this movie. The initial film could have been chopped into three films to better explain Cal's involvement, Aguilar's life, and everything pertinent about the Assassin's Creed and what it was meant for. There are glimpses throughout the movie of what it means and what it's all about but really, only serious gamers that have played the games would be able to fully understand it.
It was a good attempt and made a lot of people anxious to watch it, but Assassin's Creed kind of dropped the ball on being even half as good as it could have been.
Save