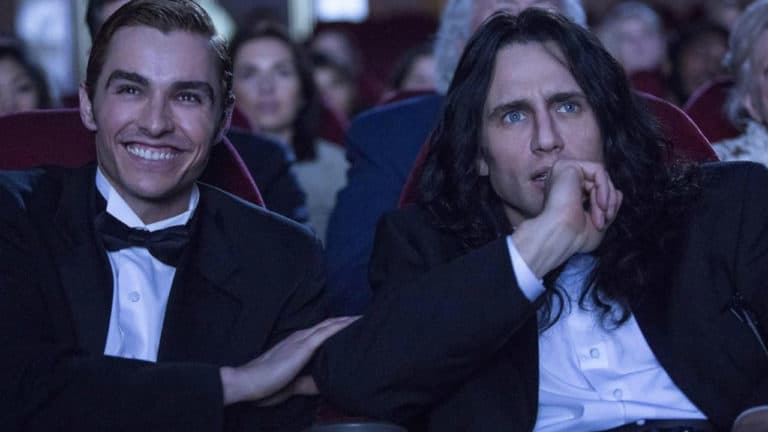 The Disaster Artist – Of all the "must-see" terrible movies, none is more widely regarded than Tommy Wiseau's The Room.  Called "The Godfather of Bad Movies," it is by every estimation a dumpster-fire of a film: made all the more fascinating by just blind to its faults everybody involved with it (especially its writer-director-producer-star) was to all of its inestimable faults.
The Disaster Artist is the making-of biopic that we never knew we wanted until it was already made.  Franco & Co are, by all accounts, the most uniquely perfect filmmakers for this unutterably bizarre project and, if the trailers are any judge of its quality, they absolutely appear to understand both its train-wreck creation and the exceptional fanaticism it inspires in its fanbase.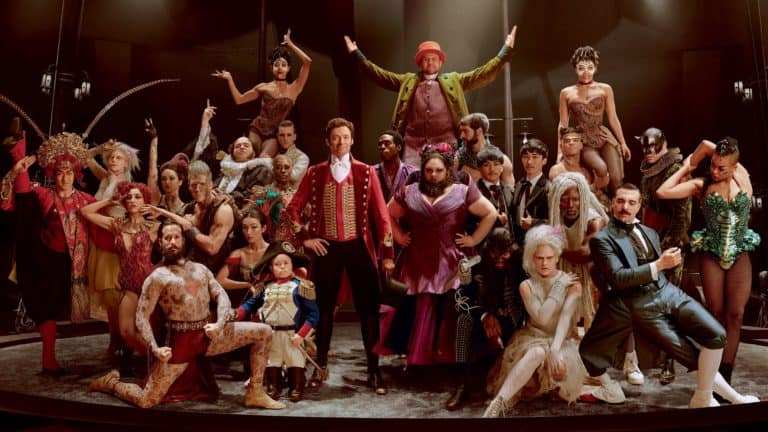 The Greatest Showman – December releases usually fall into one of two different categories.  Most are last-minute awards contenders, Best Picture-hopefuls distributed in the eleventh-hour in order to maximize their impact on Academy voters, and feel-good family features, blockbusters particularly suited to the family-friendly holiday they hope to capitalize on.
The Greatest Showman effectively splits the difference between the two.  It is a historical biopic about a compelling and enigmatic figure of American history (a favorite among award bodies) whose A-list cast, infectious energy and "Born This Way" message will undoubtedly play well with parents looking for something to watch with the kids.  While it's doubtful that it can compete with Get Out for statuettes or The Last Jedi for dollars, it should fair reasonably well in either category.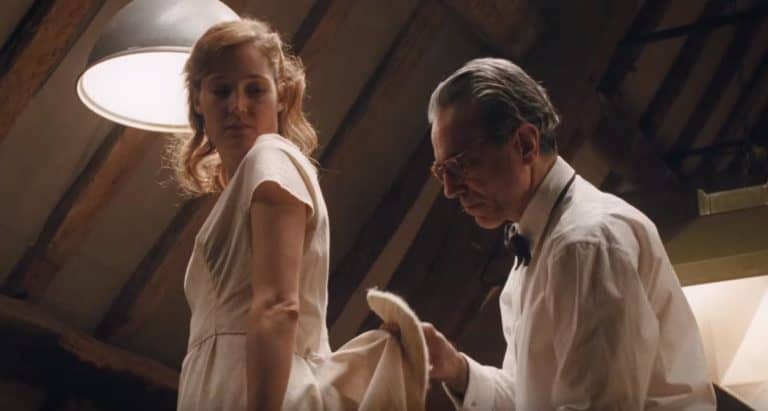 Phantom Thread – There are few actors with as commanding and celebrated filmography as Daniel Day-Lewis.  Every sparing performance is an event.  Over four decades, he has produced an unprecedented string of classics, from Lincoln to There Will Be Blood.
And, finally, there is Phantom Thread: reportedly Day-Lewis' final performance.  The film, which follows a 1950's dressmaker torrid career, will certainly put Day-Lewis in contention for his fourth, unprecedented Lead Actor win. That, and the inestimable quality of director Paul Thomas Anderson's movies, is enough to justify the price of admission.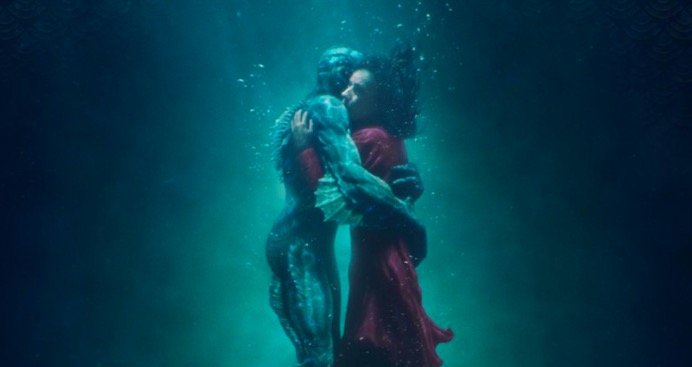 The Shape of Water – Few filmmakers today inspire the level of devotion as Mexican writer-director Guillermo del Toro.  Having once been cast out from Hollywood entirely for the strained production and disastrous release of Mimic, he made a name for himself for is compelling, magical and lusciously visual brand of storytelling.  Pan's Labyrinth. Hellboy and Pacific Rim have all proven insatiably popular despite everything going against them at the US box office (being Spanish subtitles, relatively obscure source material and an unsupportive studio).
His latest film is a romantic subversion of 1950's monster movies like The Creature from the Black Lagoon.  It's dark, yes, but beautiful too: filled with the uniquely de Toro sense of wonderment.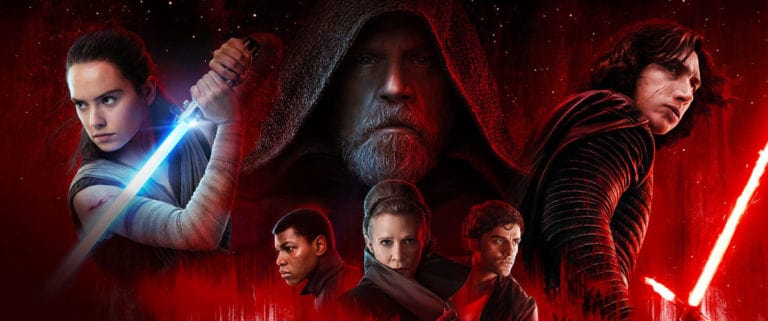 Star Wars: Episode VIII – The Last Jedi – This is the elephant in the room: the one to watch.  As far as pretty much anybody's concerned, everything else on this list could go up in flames so long as The Last Jedi still made its mid-month release date.  And for as much as I want to see The Disaster Artist or The Shape of Water, I can't help but be right there with you.  The Last Jedi is without question the absolute, hands-down, must-see movie of December.
Star Wars movies have always held a certain place in pop culture.  No matter if they're introducing (IV), continuing (V), concluding (VI), expanding (1-III) or reviving (VII) the Skywalker saga – no matter how exceptional, disappointing or tangential – it is a generational touchstone that commands respect from fans and critics alike.  And while nobody can say for certain what's to come in the latest installment, you can rest assured that it will be just as relevant today as it was back in 1977.