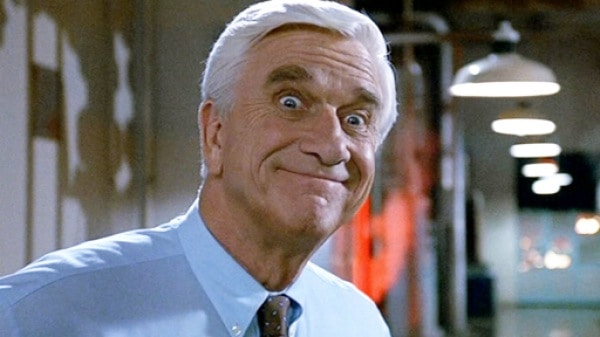 Naked Gun was a film franchise that saw enough success to ensure the production of not one, not two, but three separate movies. Said movies were centered around Detective Frank Drebin, who confronted a number of villains with eccentric but nonetheless serious plots. Suffice to say that the movies made extensive use of comedic elements, which is perhaps unsurprising when it had been based on a short-lived spoof of police procedural that had lasted for no more than six episodes on ABC.
Is There a New Naked Gun On Its Way?
Regardless, Naked Gun was popular enough to inspire some people in the entertainment industries to start thinking about making a fourth Naked Gun movie. In fact, Paramount outright announced that the franchise was going to be rebooted in December of 2013 before naming Ed Helms as the one chosen to play the role of Detective Frank Drebin while naming Ben Garant and Thomas Lennon as the ones chosen to write the script. Since that time, information about the new Naked Gun movie has been rather mixed in nature, so much so that one cannot help but wonder whether something has gone wrong with the process of bringing the idea to the movie screen.
For example, there has been conflicting reports about whether the new Naked Gun movie is supposed to be a reboot or a sequel. The initial report stated that it would be a reboot, but in 2014, Garant contradicted this by stating that it would be more a sequel than a reboot. However, David Zucker then stated that it would be a more a reboot than a sequel in 2015, which seems rather incongruous with his statement in 2017 that it will be centered around Detective Frank Drebin's son rather than the character himself. Combined with Zucker's statement that he was not so fond of the choice of Helms as the lead, it seems clear that the upcoming Naked Gun movie is not having a smooth time of it.
What Has Happened to the New Naked Gun?
Partly, this seems to be because the people behind the new Naked Gun are concerned about whether the factors that made its predecessors successful can produce the same effect in the present. This is particularly true because the first three Naked Gun movies were spoofs, meaning that they were made in a style that is not particularly popular at the moment. As a result, it is no wonder that there is so much concern about whether they will or will not prove to be capable of resonating with modern audiences.
Still, there can be no doubt that the prospects for the new Naked Gun movie are not looking great at the moment. There are times when a lack of information can be considered good news because it suggests that matters are proceeding as they should be. However, that is not the case with this particular movie, as shown by the statements contradicting what has been said before them. Simply put, contradicting statements provide interested individuals with no confidence in a project, not least because it suggests either disunity or a lack of constancy. Either one of which can be a serious problem for any project. Never mind something as complicated as the development of a movie.