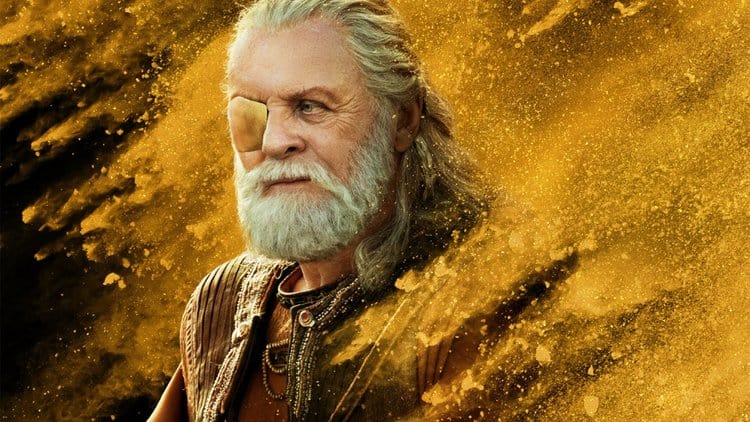 So far the quest for the Infinity stones is heating up and a fan seems to have a handle on where the last stone, the Soul stone, might be. It's been right there in front of us the whole time, staring us in the face, literally. Odin has th Soul stone, to keep from dissembling any further, and he's hidden it in his eye patch.  Now if that's not just a big raspberry to the face for some fans I don't know what is, but it's also one that a lot of people should be able to take with a good-natured grin and a lot of speculation. After all, if the Soul stone has been with Odin the whole time why didn't Thanos come and try to claim it? The Mad Titan is after all on par with a lot of characters in the MCU as far as power goes, and could possibly go toe to toe with Odin.
That is of course if Thanos plays it smart and doesn't ACTUALLY go toe to toe with Odin. Being a universally recognized power, Thanos is undeniably tough, but Odin is a force of nature unto himself, and capable of far more than Thanos could ever dream. The only reason that Hela is able to take over Asgard, and presumably regain the Soul stone that Odin took from her, is that the All-Father is absent, having been struck down by Loki in Thor: The Dark World, and sent to earth to live out his days as an amnesiac old man. If not for this then Hela would never have stood a chance of stepping into the void left behind.
But the Soul Stone is the last stone that Thanos needs to complete his gauntlet, and in completing it the stage for Avengers: Infinity Gauntlet will finally be set, and the battle should begin in earnest when the film finally comes out. This theory however does hold some weight since there would need to be a reason for Hela to actually make her way to Asgard and challenge for the throne. The Soul stone needs to be fed fresh souls, or energies every so often to fuel its power, and the goddess of death is surely able to fill that particular need. But the Soul stone is also one of the most powerful items in the MCU and as a rule those with great power will always seek to keep it and add to their power base.
Thor: Ragnarok is going to focus on defeating and deposing Hela, but it will also attempt to bring Odin back to power, which may or may not be the end result. It might be that Odin will return to his throne, as would be fitting, but it could also be that the timeline in which King Thor ruled could be something that the producers of the MCU are hinting at might be a possibility. There's another theory for you. Odin could become obsolete eventually and have to pass his title down to his son.
Wouldn't that be equally interesting?