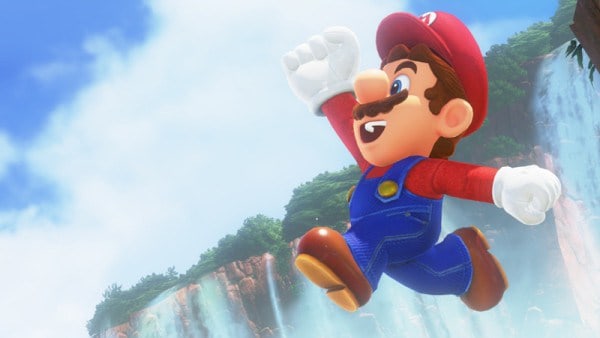 It would seem that Nintendo is planning to release a new Mario Bros. animated movie. After seeing how well the 1990's live-action movie didn't do the animated part doesn't sound too bad, but let's not count our chickens, or dollars, just yet. It might seem like a good idea that will be embraced and gladly accepted among fans, but keep in mind that Nintendo-based movies haven't had the kind of success that one would have thought they would in the past. The aforementioned Super Mario Bros. from the 90's was a horrific flop, and not for any one reason either. There were so many technical errors that it could have wound up ending the careers of the few stars that it had such as Bob Hoskins, John Leguizamo, and Dennis Hopper. Thankfully all of them bounced back, no pun intended, from the Hollywood stinker and went on with their careers as though it never happened, but it left a sour taste in the mouth of any fan that watched it.
If you think about it though a live-action Super Mario Bros. film could look like a walking nightmare if done correctly. Think about all the creatures that Mario takes on, and the things he does throughout the movie. He jumps on the creatures' head and flattens them for crying out loud. So if that was realistic it might soon look like something from Quentin Tarantino's goriest nightmare. An animated film would no doubt be the best way to go, and could give a director a lot more leeway to do a few more amazing things than live-action might allow within a G to PG rating. Plus, fans are so used to seeing the iconic character as a cartoon anyway that it makes sense.
So far what is known about the picture is that it would be a joint effort between Illumination studios and Universal, basically the same kind of union that has brought the world Minions, which is still insanely popular. The little yellow guys shaped like Tic-Tacs are bound to be a part of pop culture for many years to come, just as Mario has been for so long. An animated movie of the adventuring plumber could possibly be what is needed to boost his popularity just a little bit more and remind people of his importance to pop culture.
The original movie didn't keep much to the game, at least not enough to make it fully recognizable. In truth the live-action TV show was more on point when it came to nailing every aspect in full detail. With the technology that's available now and the animation that can be performed it makes sense to finally give people a Mario Bros. movie that they've been waiting for since the 90's. This time however it can be done correctly and in a way that people can recognize and get behind.
Having been a big fan of Mario back in the day I personally think this would be an interesting movie if they could find a way to keep it on track and stick to a plot line that made the most sense.