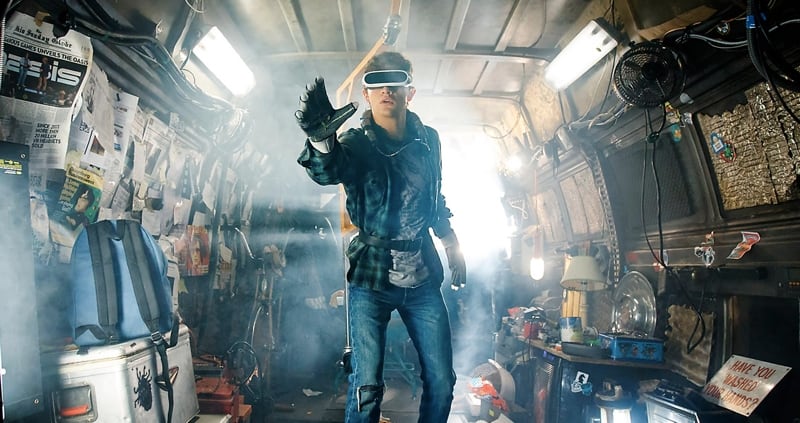 Ready Player One is a sci-fi novel set in 2044, which has become a dystopia because of the depletion of natural resources as well as the consequences of climate change. As a result, the people of 2044 spend a lot of time in OASIS, which is a virtual reality simulator that lets them escape from the unpleasant realities of a world in decline. The plot of Ready Player One is centered around a teenager named Wade Watts, who stumbles upon a clue for finding an Easter Egg concealed by OASIS's creator James Halliday, which is important because Halliday decided upon his death that whoever found the Easter Egg would be entitled to inherit his corporation as well as his enormous wealth. Given what is at stake, it should come as no surprise to learn that the search for the Easter Egg holds dangers in both OASIS and the real world, thus providing Ready Player One with much of its sense of tension.
What Do We Know About the Movie Adaptation of Ready Player One?
The novel was popular enough to have been a New York Times best-seller. In fact, it was popular enough to receive a movie adaptation, which is expected to come out on March 30 of 2018.
For those who are curious, there are some rather well-known names involved in Ready Player One. In March of 2015, Steven Spielberg signed on to direct the movie, which is in addition to his role as one of the directors. Meanwhile, Tye Sheridan has been chosen to play Wade Watts, who some people might recognize as Cyclops from the recent X-Men: Apocalypse and the upcoming X-Men: Dark Phoenix. As for the female lead character named Samantha Evelyn Cook, Olivia Cooke, Elle Fanning, Lola Kirke, and others were on the short list, but in the end, it was Olivia Cooke who won out. The choices for the other characters are public information by this point as well, meaning that interested individuals might want to check them out to see who else have been cast. The results remain to be seen, but people who are fond of the previous movies by these people should consider looking into Ready Player One to see whether it is something well-suited to them.
What Do We Know About the Sequel to Ready Player One?
Besides the movie that is coming out in 2018, those who remember Ready Player One with fondness should know that there is a sequel that is being written at the moment as well. Not too much information about the sequel is known at this point in time, but it is interesting to note that the author Ernest Cline was quite enthusiastic about having gotten the chance to discuss the sequel with Steven Spielberg, who he cites as one of the most influential figures on his own work. As a result, it will be interesting to see what comes from Cline's efforts, particularly since the ending of Ready Player One suggests that it will be a significant change-up for what happened in that novel. However, interested individuals will have to wait for further information, not least because a release date has not been announced at this point in time.