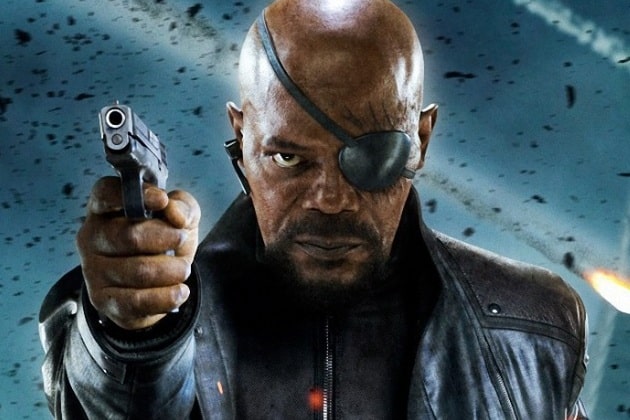 Nick Fury is going to be different in Captain Marvel according to Samuel L. Jackson. Apparently this is because the character of Nick Fury will be shown thirty years younger when he was still a young soldier and he still had his other eye. This is when he'll meet Captain Marvel, who's going to be played by Brie Larson. I wonder though what the situation is going to be. We won't know for a while since the Captain Marvel movie won't come out until 2019, but a lot of fans are already hoping that she'll show up earlier than that. Some are thinking she might show up in Avengers: Infinity War.
While there might not be a lot hope for that the one thing we should be able to depend on is that a younger Nick Fury might not be the surly, sarcastic man we've come to recognize in the current MCU movies. A younger Fury could be awestruck or still calm and collected at least, but without the benefit of years of experience on how to be cold-blooded and even emotionless at times. Thirty years is a long time in the life of a human after all. Carol Danvers however, aka Captain Marvel, might get a few fans up in arms since I don't recall whether or not her powers prevented her from aging. I know that she came in during the 1960's initially but didn't return until the 70's when she finally got her own series and started running with it.
There was however a lack of proper respect for women in the comics at that point since in one comic Carol Danvers was supposedly raped. Well, honestly she was taken to another dimension and impregnated, but it was still against her will, so rape by another name perhaps. But since then women have been seen in a different light and while they're still given outfits that make no sense considering that they're in battle half of the time, some women are starting to be given more sensible costumes and even body armor that is far more practical than the skin-tight clothing that adolescent boys drool over.
Nick Fury, in the comics, even had to wear the skin tight body uniforms for a while, but he didn't have reveal nearly as much, nor did a lot of guys. This time around though he'll be dressed as a soldier instead a commander that might have hailed from The Matrix, and he'll be measurably younger since if the film is being taken thirty years back it would be in the 80's by now. He'll be meeting Captain Marvel for her origin story it sounds like, which means that she could have been around to see him lose his eye, or perhaps is just in the picture as a normal human being before she gets her powers. In any case she'd be as old as Fury in the current era, which is kind of confusing since Brie Larsen still looks pretty young.