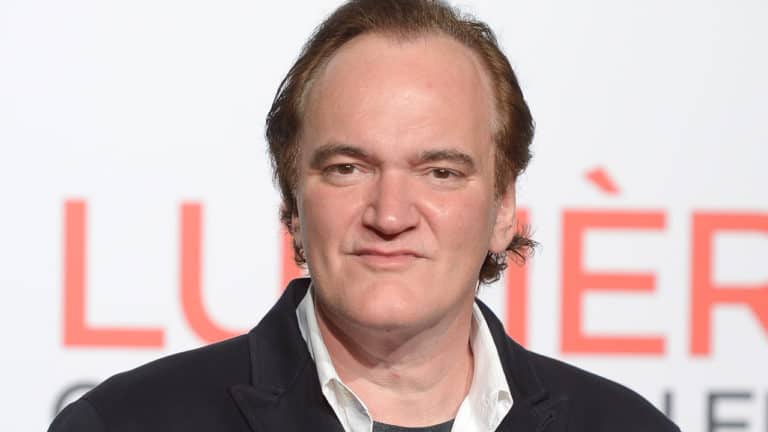 Deadline has reported that Sony Pictures won the bid to finance and distribute Quentin Tarantino's next film which has the working title of #9 (since this is Tarantino's ninth film). The film is said to be set in Los Angeles during the late '60s and early '70s. All major studios in Hollywood, except Disney, were chasing for the project. The bidding came down to Sony, Warner Bros., and Universal with Sony eventually winning. Fox, Annapurna, and Lionsgate were also interested.
Just like most Tarantino's previous works, the film is expected to be an ensemble. Margot Robbie has been courted to play the role of Sharon Tate. Tarantino is already in talks with Tom Cruise, Brad Pitt, and Leonardo DiCaprio for the two main lead roles. It is unknown if all three or only two of them will appear. There are also rumors that Samuel L. Jackson and Jennifer Lawrence have also been approached to be part of the project. Nevertheless, it looks like the film will have a star cast. Tarantino has also asked Ennio Morricone to compose the music for the film, after previously collaborating on The Hateful Eight. The film will be produced by David Heyman, Tarantino, and Shannon McIntosh, with Georgia Kacandes as executive producer and line producer.
According to the report, Tarantino was sparked to Sony chairman Tim Rothman's deep knowledge of film history. Few can hang with Tarantino in that regard, but Rothman held his own and the studio chased this one hard. He has overhauled Sony's position as an international distributor, and Sony Pictures will have worldwide rights on Tarantino's film. There is a possibility that Tarantino will work on his tenth and final film with Sony if he will have a great experience collaborating with them on this project. He previously mentioned in numerous interviews that he will only make up to ten films.
Before this project, Tarantino made all of his films with Miramax and The Weinstein Company. After the scandal sparked regarding the sexual abuse allegations against Harvey Weinstein, Tarantino severed ties to TWC and sought a new distributor for the project. Now, he has found a new home.
There have been reports that the film will focus on the Charles Manson family and it is akin to Inglourious Basterds and Pulp Fiction. In a recent post-screening brunch of The Beguiled where Tarantino was in attendance to support his friend Sofia Coppola, he clarified that the movie will be about the year 1969, not specifically Manson. The film will be set in Los Angeles with production scheduled to begin next year for a 2019 release. It will be R-rated as usual and reports have said that it has a commercial appeal. The budget is expected to be in the range of Django Unchained.