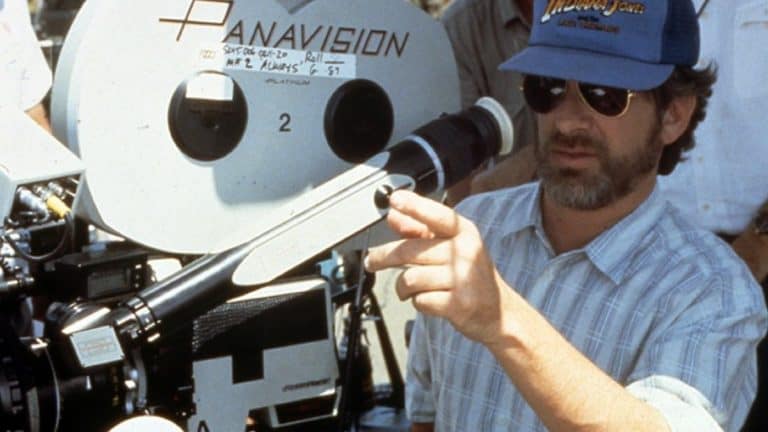 It's kind of interesting to discover just how Steven Spielberg's parents managed to influence four of his movies. The story goes that when he was 19 Spielberg's parents divorced, and young Steven blamed his father for a lot of it. The only thing he didn't know was that his mother had fallen in love with his father's friend and had then wanted the divorce. His father kept this from him for a long time to protect his mother, most likely for Steven mostly. But when the truth came out Steven was still resentful of his father, likely for a new reason but in way any less than before. This managed to influence four of his movies in different ways.
When his parents first split, his father left and this inspired the ideas for Close Encounters of the Third Kind and E.T.: The Extraterrestrial. In both films the father figures take off, as this was his representation of his own life and how it felt. When his wife urged him into a reconciliation with his father however the next movies that bore the influence of this were Catch Me If You Can and Lincoln. In both of these films the father's are shown as hard, sometimes intolerably so, but ultimately fair-handed and loving to their sons. Now that you know this it should be easy to see those themes in each movie and recognize just how Spielberg must have been feeling in those times.
Directors are notorious for putting their own life experiences into movies and making people see things that they might think are completely original, which they are, but are given a very realistic feeling that can be attributed in some way to the director's life. Not everyone does this and it doesn't happen in every movie. Director's do have to conform to the idea of the movie as being something pure and unbiased in any way, so it's not possible to put their experiences in every time. But the idea that one of the most notable dynamics in the four movies mentioned came from Spielberg's life is interesting as well as slightly tragic. It sounds like he did reconcile with his father though, who was just trying to protect him, and made things right again. How he relates to his mother is largely unknown unless you ask the man himself.
This method is fairly common with any director, writer, or even artist that performs in some way to appease the public. Their life will go into their project at some point and time and will be able to be recognized so long as people know what to look for. In this case the movies mentioned could have been masterful stories told in a fashion that people could relate to and nothing else. But given that Spielberg had gone through the pain of seeing his parent's divorce it makes a lot more sense now why the subject covered would be a little more meaningful and not just window dressing for the story.