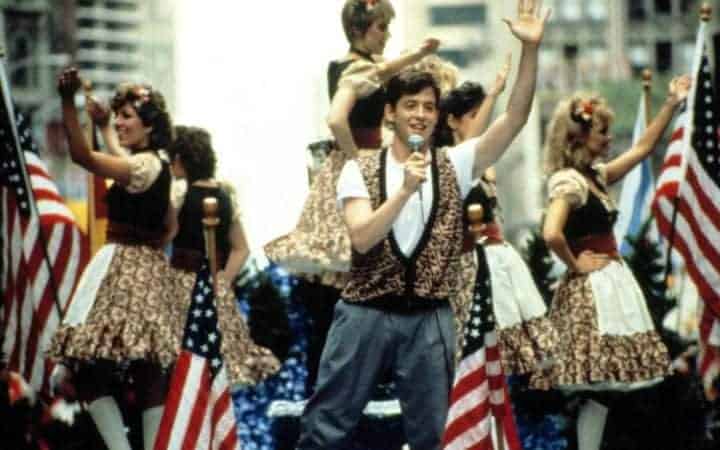 Although they were together for just a decade, The Beatles music is the soundtrack of our lives. Their rich variety of tunes and poetic lyrics can fit just about any occasion. Love songs, angry songs, whimsical tunes, it's all there in the treasure trove left behind by four men who changed the course of musical destiny. Usually, when we hear a Beatles song as part of a film, it's a cover version, but it works nonetheless. From wedding scenes to a Michael Moore documentary, here are five of the best uses of Beatles songs in films.
All You Need is Love (Love Actually)
Some folks who found the plot of this movie just awful have dubbed this film "Love, Not So Much" but everyone has to admit that when the flash mob starts singing All You Need is Love at the wedding, we love it. The best man is crazy in love with the bride but no big deal. What every church wedding needs is a Beatles song extravaganza. Future brides and groom have adored it so much that they recreate this iconic song scene for their own nuptials with mixed results (check out all of the "wedding performance" clips on YouTube). Still, the wedding scene in Love Actually makes it so hard to not sing along with this Lennon-McCartney classic. It worked perfectly in this syrupy movie. The same cannot be said for the use of All You Need is Love in Jennifer Aniston's annoying "Eye Love" commercials.
Twist and Shout (Ferris Bueller's Day Off)
Although your days of cutting school were probably not that cool, Ferris jumps up on that parade float like he owns it. Best of all he is lip syncing to John Lennon's gravely unique voice actually singing the song! Matthew Broderick, a seasoned musical theater actor, was born to be in this movie, if only for this one scene.
Across the Universe (Pleasantville} Spoiler Alert:
At the end of Pleasantville, the world of black and white has gone to full on color and Betty Parker (Joan Allen) has to decide whether she will stay with her husband or run off with her lover. "Across the Universe" blends perfectly with the sequence when she is sitting on a park bench with each one, in turn, asking what will happen now. Fiona Apple does a great job of stylizing this poignant Beatles song.
Happiness is a Warm Gun (Bowling for Columbine)
Okay, so Michael Moore did his best to find the geekiest, weirdest gun owners and put them in a film to champion gun control. Whether you like him or despise his films, he did an amazing job using "Happiness is a Warm Gun" as a backdrop to images portraying a montage of "gun enthusiasts" and shocking scenes used to make his point. Who would have imagined when "The White Album" was first released that America would be so divided over gun control? Moore also used Louis Armstrong's "What a Wonderful World" to underscore our violent world. The White Album has always been tied to controversy. Apparently the phrase "Helter Skelter" was misspelled on the walls scrawled in blood during the Tate-LaBianca 1969 murders.
Tomorrow Never Knows (Sucker Punch)
https://www.youtube.com/watch?v=eKFc0Tpn1BI
This movie is about a girl imprisoned in a hospital. She lives in her own head. What better song than "Tomorrow Never Knows" from the 1966 Beatles album Rubber Soul given an update by Alison Mosshart and Carla Azar. is the perfect backdrop of these surreal fantasy sequences. "Turn off your mind relax and float downstream" became a sixties catchphrase that fits this movie of inner rebellion though imaginative escape to a tee.