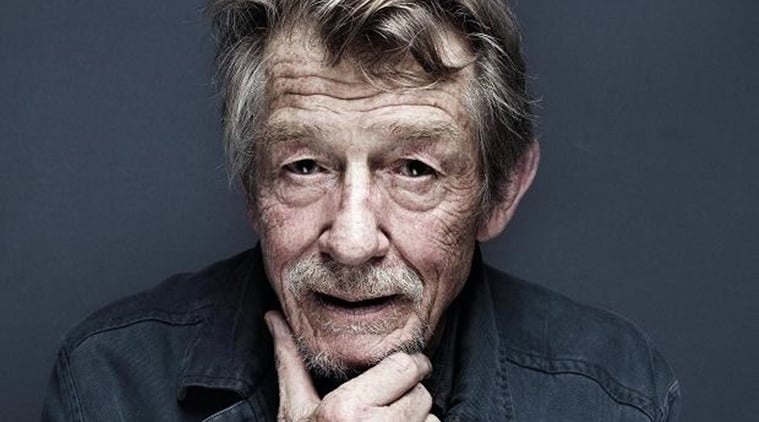 John Hurt is one of the most flexible and versatile actors in Hollywood. Throughout the decades of his long running career in the industry, he's consistently delivered high on the variety of roles he's played. Whether you loved or hated his characters, you can't accuse him of rendering a poor performance. This is just one aspect of the tremendous acting ability he's shared with his world of fans and beyond. With this in mind, here are the top five John Hurt movies of his career.
"An Englishman in New York" (2009)
Hurt brilliantly plays the lead role of a gay English writer who comes to the United States for a visit. While Hurt himself if heterosexual, his performance is convincing, despite his lack of personal experience in the shoes of the character. Hurt was good at dodging the dilemma of creating any stereotypes and this is the single factor that made his performance such a grand and successful endeavor in the film.
https://www.youtube.com/watch?v=BK0f3CfvPQk2.
"Midnight Express" (1978)
John Hurt plays the part of a prisoner in a supporting role in the film "Midnight Express." The Oliver Stone rendering of a man imprisoned in Turkey for drug possession, sometimes gets tedious. Seeing Hurt make his appearance brings a definite improvement to the quality and watch-ability of the movie. Hurt's character is a heroin addict who brings a certain air of charm, even though it's dark, in an excellent rendering of an addict that knows his tendencies will lead to his ultimate undoing.
"The Hit" (1984)
John Hurt neatly nailed the personality and demeanor of his hit man character in this movie. He pulls of a array of emotions and character traits in the man who purposely sets out to develop himself as a ruthless and calculating killer who efficiently stalks and executes his target. As with all great characters, there are strengths and weaknesses. Hurt's character has two things going against him. The first is his vanity. The second, his weakness of character. Strangely, the performance is humorous and although it's a comedy of sorts, it's not the thing that you really feel good laughing about, still, you do.
"The Elephant Man" (1980)
This is the part that earned Hurt an Oscar nomination for his brilliant performance in the lead. Already a veteran actor who had established his credibility, his skill brought him to the threshold of winning an award at the wrong time. It was a little too tough to come up against De Niro for his work in "Raging Bull" that year, but Hurt came in close. His performance helped audiences to look into the character and understand the emotions and anguish he experienced when being viewed as a freak, and knowing that he was just another human being with the same emotional needs as anyone else.
"Love and Death on Long Island" (1997)
This was yet another Oscar level performance delivered by Hurt, who played the part of an arrogant writer who preferred to live a reclusive life. The character, Giles De'Ath becomes enamored of American actor who plays the lead in a B rated teen movie. His infatuation leads him across the Atlantic in pursuit of his obsession. The lonely author acts on impulse, having experienced what he perceived as love for the first time. There is a lot of humor in the film, and some downright creepy and uncomfortable moments as well.