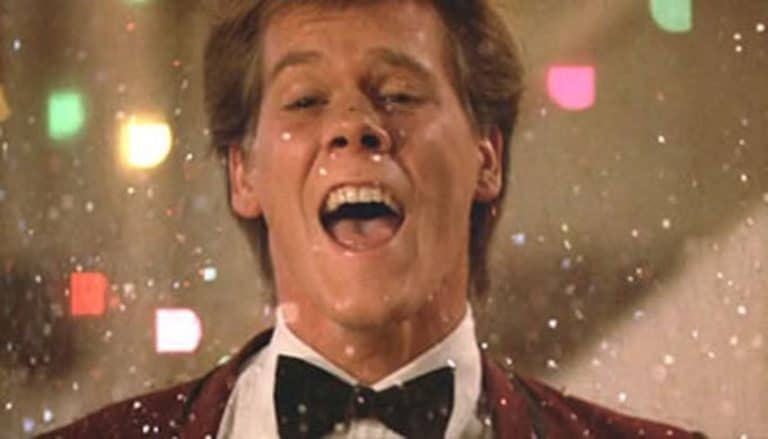 I swear when Kevin Bacon yells you can almost tell just what kind of yell it's going to be by watching his body movement. You might think that's true with anyone and it might be with some but with others you can see that emotion kicking into gear right before they cut loose. If you're good enough at reading people then you'll be able to tell what kind of yell is coming. Otherwise it's a toss-up. But with Bacon you get an idea almost right away before he opens his mouth.
His yells tend to go from strained to animated without a whole lot of in-between.
5. Stir of Echoes
You move into a nice house, in a nice neighborhood, and then one party later you're seeing things, having weird dreams that turn into premonitions, and you're getting strung out as you've never been in your life. But then of course when you start seeing ghosts and realize that the nice neighborhood you're living in might have a few secrets they don't want to share it might be natural to get strung out.
4. Wild Things
And things were going so well for Ray. He'd been dismissed from his role as a law enforcement agent, in disgrace no less, he'd disposed of a troublesome teenager, and he now had a chance to live out a lifelong vacation. There's just one thing he didn't count on, and that was the fact that he was being set up just like everyone else. Yeah, two metal bolts being shot into your body would make anyone scream in pain.
3. Animal House
Hazing back then in college must have been a unique kind of hell that a lot of us wouldn't even recognize today. Now it all depends on the college you go to and the fraternity you decide to pledge. But I can guarantee if someone would have tried to swat me with a wooden paddle it wouldn't have gone over too well. Maybe that's why I never went for the whole frat scene in the first place.
2. Footloose
When you're living in a town that's so conservative that type of music you listen to could get you into trouble it's time to cut loose every now and again, or any time you have the chance really. This was one of the favorite movies and songs that could be heard in dance halls and in high schools for a long time as I recall, first because it was popular and then because it was a fun and nostalgic song to listen.
1. Tremors
Tremors is a classic movie but after the first one they kind of went off the rails. For all those that love the graboids and how they've changed, mazel, but really it's kind of ironic when Val yells at the creature "Can you fly sucker?!" as it burrows through the side of a cliff and into open air. I think it was number three or four that they actually did come out with smaller, flying versions of the graboid.
"For all you know they can fly." Well said Val.