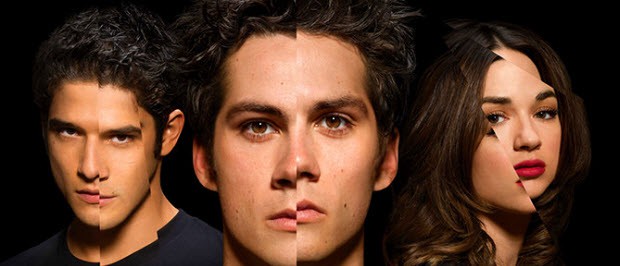 MTV's Teen Wolf kicked off its fourth season just a few days ago and for fans of the popular fantasy show that will be going to this years San Diego Comic-Con can get ready to start their howls. Yesterday MTV announced officially that Teen Wolf will be back at Comic-Con for the fifth time in an enormous way:
From the Press Release:
"MTV announced today that its hit drama series "Teen Wolf" will return to San Diego Comic-Con for the fifth year in a row with a panel featuring series' stars on Thursday, July 24.  "Teen Wolf" will also have a show-themed booth on the convention center floor for the first time ever.
Tyler Posey, Dylan O'Brien, Tyler Hoechlin, Holland Roden, plus new cast members Shelley Hennig and Dylan Sprayberry, along with Executive Producer Jeff Davis, will once again take Comic-Con by storm, giving fans a can't-miss panel in which they will share season four secrets, debut a new mid-season trailer and answer fan questions. Â The panel will be moderated by Buzzfeed Senior Editor, Jarett Wieselman.
The "Teen Wolf" booth (#3729) will be open to fans all weekend long and will be highlighted by signings and special appearances by cast and crew.  The booth will also feature four full days of activations where fans can insert themselves into a custom character poster and create their own "Teen Wolf"-inspired monster. Additionally, MTV commissioned artist Swann Smith to illustrate a limited edition bestiary that serves as a full guide to the creatures of Beacon Hills.  The bestiary will be distributed for free throughout the weekend and Swann will be on hand signing copies at the booth."
This might just be me, but it's about time that the show is finally getting its show-themed booth on the down floor. Having gone to SDCC for the past two years, I have always felt that Teen Wolf is one of the biggest TV shows at Comic-Con and going there the first time, it was weird not seeing a Teen Wolf dedicated booth. The biggest highlight with that part of the announcement that it will give more fans the opportunity to meet the amazing cast and crew.
It's safe to speculate that, like their previous panels, they will be at Ballroom 20 (the second biggest room at Comic-Con, with Hall H being the biggest one). Also, it's great that Jarett Wieselman from Buzzfeed will be moderating the panel this year again as he did great last year. Although, it's disappointing that Arden Cho (Kira) won't be attending as the press release doesn't feature her name in who is going, but you never know, things could change between now and then.
San Diego Comic-Con will be taking place between July 24-27, with preview night on the 23rd so if you are going and you are a big fan of Teen Wolf, make sure to line up early if you want to make into the panel!
[Photo via MTV]