Bring on the wolves, folks!!!!!!
According to THR, MTV has picked up the revival of the 80s cult classic, "Teen Wolf", as a full series. The show, which stars Tyler Posey as the title character, will feature a teen who gains superhuman powers as well as urges to howl at the moon every so often. There is no indication whether or not the character, whose name is Scott McCall as of this writing, will have any relation to the film. Other characters in the series include Scott's best friend Stiles (Dylan O'Brien), the new girl/romantic lead Allison (Crystal Reed), and Scott's werewolf nemesis Derek (Tyler Hoechlin). It is good to note that the Michael J. Fox's character in the original film was named Scott, as well, and that the character of Stiles was featured in the original movie and was played by Jerry Levine.
The show will be a tonal mix of "drama" and a "buddy show", but will still mix elements of werewolf mythology, horror, and romance to keep the target MTV audience happy. I only have two things that I ask of this show: 1. Please don't screw this up and 2.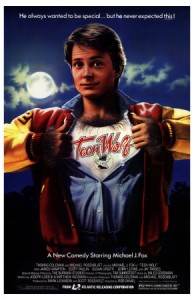 PLEASE use TV on the Radio's 'Wolf Like Me' as the the title theme song. That's all I ask.
There is still no word on when "Teen Wolf" will premiere on MTV, but best be sure that we will report it to you as soon as we get the date.
Are you guys looking forward to the revamped "Teen Wolf"? Or do you want to rip off MTV's head and hurl it at the moon?
Follow Me on Twitter: @theanticritic
Feel Free To Email Me: [email protected]
Sources: SpinoffOnline, THR Live Feed