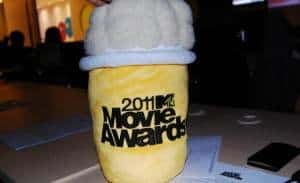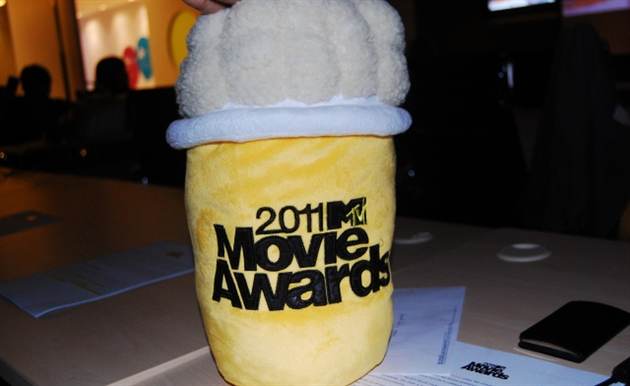 MTV has announced the nomination categories for the 2012 MTV Movie Awards. Of the 12 different awards to be given out, five of them will be first timers; the network has officially swapped Best Villain, Best Scared Performance, Best Jaw Dropping Moment, Biggest Badass Star, and Best Line from a Movie for Best Music, Best On-Screen Transformation, Best Gut-Wrenching Performance, Best Cast, and Best On-Screen Dirt Bag, a mixture of more serious changes and a couple of fun categories. Best Music, for instance, will feature movie moments where the music choice enhanced the scene and made it that much better.
Additionally, the Movie Awards have adopted the panel system of voting currently exercised by the channel's Video Music Awards. Fan voting, scheduled to begin when the nominees are announced on May 1st, will still decide the winners, but the panels are in place to make sure the nominations are a little more diverse than they have been in recent years. Over the past three years, the Twilight saga has earned 15 MTV Movie Awards, including three-peats in Best Movie, Best Actor (Robert Pattinson), and Best Actress (Kristen Stewart), out of the 23 it's been nominated for.
The MTV Movie Awards are no stranger to change, though. With the five now-defunct categories, there have been 21 categories that have been retired by the ceremony, including Sexiest Performance, Best Sandwich in a Movie, and Best Summer Movie You Haven't Seen Yet. Listed below are the 12 categories for this year.
2012 MTV Movie Award Categories:
Movie of the Year
Best Female Performance
Best Male Performance
Breakthrough Performance
Best Comedic Performance
Best Music
Best On-Screen Transformation
Best Gut-Wrenching Performance
Best Kiss
Best Fight
Best Cast
Best On-Screen Dirt Bag
The 2012 MTV Movie Awards air Sunday, June 3rd at 9:00. A host for the ceremony has yet to be announced, though the 2011 awards were hosted by Jason Sudeikis, but the musical performance will come from fun. of "We Are Young" fame.
What do you think about all the category swapping? Do you think you'll vote this year? Will all of this change help make the show a little more diverse and competitive?