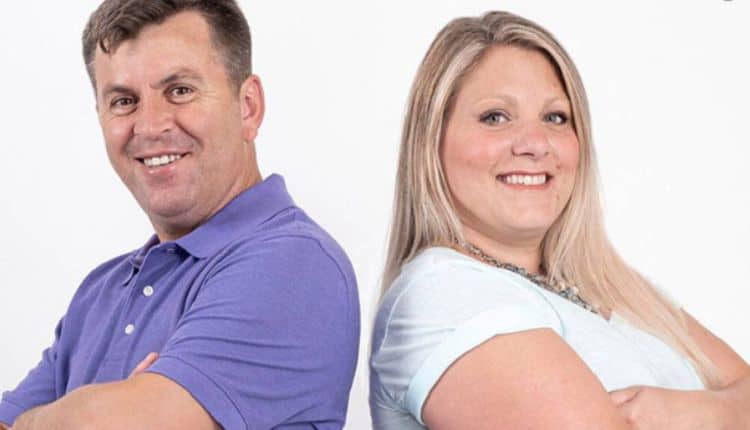 Dating when you are miles apart can be difficult, but one TV show, "90 Day Fiancé," has proven distance does not matter when two hearts are beating as one. Mursel MistanoÄŸlu is one man who has been fortunate to finally settle in the USA with his wife, Anna Campisi. He is from Turkey but currently living in Nebraska with his new family that also comprises Anna's three children from a previous marriage. Let's see what hurdles the couple had to endure before becoming husband and wife.
1. He does not approve of Anna's drinking
The last night of being unmarried has its thrilling moments since your friends will pressure you to do anything. Of course, you will also be ready to leave singlehood in style, and that is what Anna wanted for her bachelorette night with her friends. Mursel warned her not to drink, but she ignored his objections and went ahead to drink. She later revealed that Mursel is against her drinking so much that when she does, he cannot be intimate with her.
2. Why he approached Anna
They say we should marry someone we can live with, not one we cannot live without, which therefore means we must have some compatibility. For Mursel, he knew he had found the woman of dreams in Anna when he spotted her on a Beekeeping Facebook group. The two would have so much to talk about considering they had similar interests, Mursel did the most logical thing; he sent her a friend request.
3. He proposed to Anna within four months of meeting her
Whoever believes that dating should be about endless coffee dates and candlelit dinners would be appalled to find out that nowadays, people do not even have to date for years before they are engaged. It happened to Mursel and Anna; Mursel was deeply in love with Anna, yet all they did was talk over the phone and on social media. He, therefore, proposed to Anna on a video call four months after she when to visit him in Turkey.
4. He wanted to date Anna in secret
Mursel wanted to be secret lovers with Anna. Family usually can interfere with our love lives, especially when the people we fall in love do not meet their expectations. In Mursel's family, marrying someone with children was not acceptable. Therefore instead of straining his relationship with his parents, Mursel planned on keeping his relationship with Anna a secret. However, Anna would not have it, so she already began questioning if they had a future together. It became even more complicated when Mursel said if his family found out that she had children, he would have to return to Turkey and consequently end their romance.
5. He is a staunch Muslim
Religion plays a significant role in the everyday decisions we make since we believe a Supreme Being is watching our every move and whom we must live to please. With Mursel being a Muslim, it was the primary reason why he was against telling his parents that Anna has three children and was not married. It is also why he objects to her drinking, and for her wedding dress, Mursel insisted that she had to cover up her body completely although she wanted a sleeveless gown.
6. He had to use a translation app to communicate with Anna
The only universal language is that of love; any other must be translated to ease communication. When Mursel and Anna met, they were excited to see each other until they started realizing they had to overcome several hurdles, one of which was the communication barrier. Mursel only knew a few English phrases, and on the other hand, Anna knew a little Turkish, so there could not be any meaningful communication. As a result, they each had a translation on their smartphones, as revealed by Reality Blurb. However, some fans thought that the app was all for show since Anna said it is the producers who made them use it.
7. His parents wanted him to leave Anna
If we gave up every time a challenge came our way, then the legends we know of today would not exist. Still, some people are ready to quit at the slightest discomfort, but Mursel does not fall into this category. The minute his parents learned about Anna having children, they were so upset that he had gone against their religious beliefs that they wanted him to go back home. Luckily, he did not listen; otherwise, Anna would have been left to nurse a broken heart.
8. He did not make a good impression on Anna's friends and children
Were it up to Anna's friends, Mursel would be back in Turkey since they were afraid their girlfriend was making the worst mistake of her life by being with him. Anna's friends were concerned that he was embarrassed to reveal to his parents that she had children, and to them, that was a red flag. Moreover, Anna's children, especially Joey, could not care less whether she got married to him or not. According to Cheatsheet, Joey's relationship with Mursel was non-existent, and a wedding was a stupid idea.
9. He is accused of being a liar
Mursel showed his ugly side when Anna threw him an ultimatum; she wanted him to tell his parents about her children; otherwise, there would be no wedding. Although at first, he seemed like he did not heed the threat, he eventually came clean. However, it was not a sincere revelation. He talked to the parents in Turkish, which was not accurately translated in the subtitles. Those who know some Turkish said that Mursel told his parents he had just discovered about Anna's children, yet he knew all along.
10. He does not have an active social media presence
Although it is thanks to social media that he now has a wife, Mursel is not active on the platforms. On his Facebook account, which he joined in October 2015, there are only a few posts. He does not post much about his personal life; the only thing we know is that he went to California State University in Northridge, and he has not updated his relationship status.