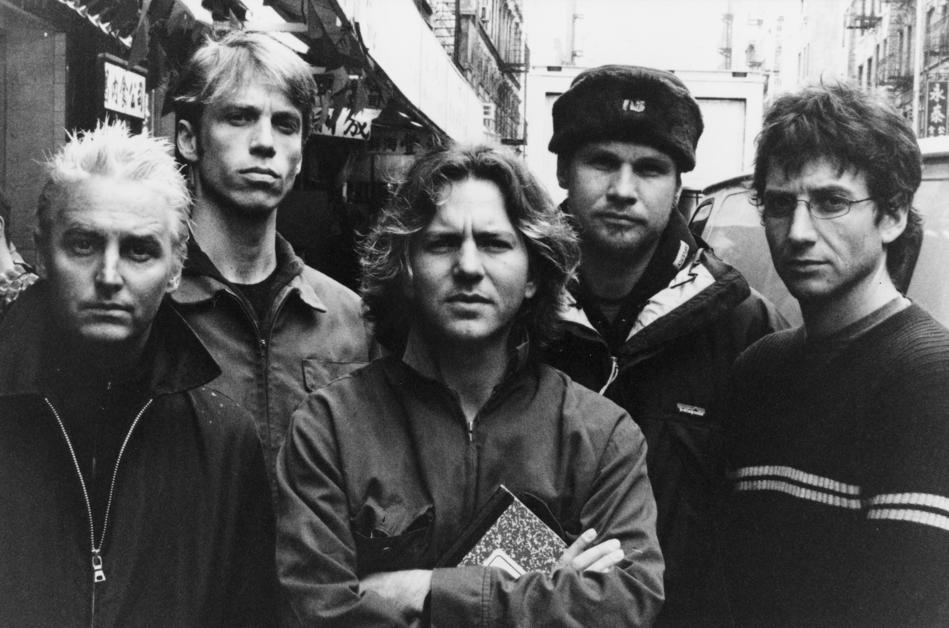 So honestly I love this. These four brothers from Australia have formed a band and do an absolutely awesome job replicating the sound of Pearl Jam, a band that was formed thousands of miles from where they live. Granted, Pearl Jam, along with many other bands, have likely been around the world on tour and have affected a lot of people in great ways. But the manner in which these young men do this is simply too great for words, but I'll still give it a shot at explaining away what I happen to think is the beginning of a great group with mondo talent.
I might notice a few things along the way as well.
For one the youngest brother to the left, or right of the singer looks like he can barely hold his instrument, and yet he's jamming on it just as well as the others. The guitar looks like it might slip out of his hand at any moment and still he's belting out one chord after another, keeping up with the others without any real struggle.
The next thing I noticed is the size of the home's front room, which isn't all that big but is enough to hold their equipment and still give ample space to move about. But another thing is that if this is an apartment, or a house for that matter, then this kids must have some very understanding neighbors since according to the clock on the wall it's either early in the morning or approaching the later hours of the evening when a lot of people might like to settle down and relax without seeing and hearing their walls vibrate. So either they live out in the countryside where noise isn't as much of an issue or their neighbors are REALLY understanding people.
One other thing I noted, and this is something I can't help but comment on, is the fact that all of them at one point had to flip that long hair out of their eyes so that they could see what they were doing. Now mind you I don't care how long a person's hair is but it might be best if they tied it up occasionally when playing just so it didn't flip into their eyes on occasion. I wouldn't even bring up cutting it since a lot of guys that grow their hair out this long do so for a good reason in their own minds.
With all that being said I can finally get back to how impressed I really am with these boys. Their tempo is a bit quicker than the original song it seems but their inflections and the voice is uncanny. There's a couple of moments in which they seem to jumble it a bit but they recover very nicely. Also the acoustics, which they can't really help in this kind of space, make the sound a bit funky at times, but it's not so much of a bother that a person can't enjoy their sound. If they ever try to take their music on the road or do something of their own I get the feeling that it could be possible to see them in the mainstream at some point. It might even be feasible to see them as a cover band.