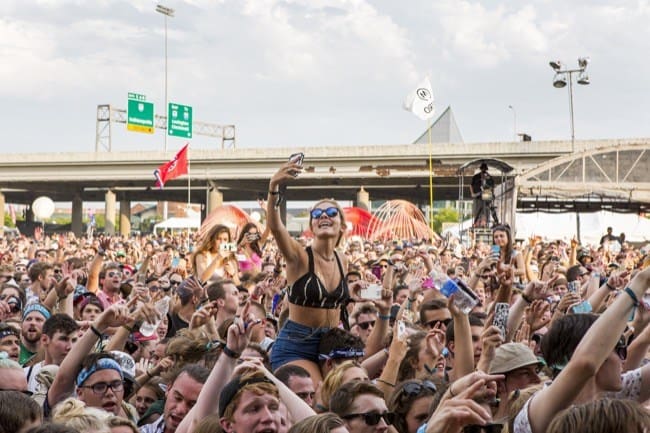 The Forecastle festival is a gather of musicians, artists, and activists that come together every year and share in a unique experience that allows for freedom of thought and expression. The festival has been going on since 2002 and has changed venues throughout the years. The 2018 Forecastle festival will be held in Waterfront Park this year, and will be featuring greats such as Chris Stapleton and several others that are widely or locally known. AC Entertainment has backed this festival since its inception throughout the years the festival has continued to grow and attract the interest of locals and those from other states as well.
Unlike other concerts and festivals like Bonnaroo, Forecastle doesn't seem to have its own land. It is bound by wherever the festival is allowed to be set up, and the Waterfront Park has been a favored spot now for a few years. To date the festival has hosted over 500 bands from differing genres, proving that it is very diversified and is a gathering place where people can feel at ease in knowing that their interests will possibly be taken into account. In any other sense it's just a place to come and enjoy good music while having a fun time. Perhaps the only thing that would keep people away from this festival is that like so many others it is becoming more and more expensive as time goes on. The price of a ticket is $149.50, meaning that two or more people will start to incur a rather hefty cost.
Then there's the cost of buying anything that one might want within the festival grounds, which will no doubt also be quite expensive. The festival is worth the experience no doubt, as are many of this caliber, but the cost is getting a bit too high to be believed. When a person has to save nearly a month or two worth of salary or wages to go to a single festival things are beginning to get a bit out of hand. The price of having fun is sending a lot of people into debt or forcing them to work longer and harder hours than they're used to, which might not make a lot of sense but is something that a lot of people are more than willing to do. Working hard to play hard is a motto that a lot of people seem capable of getting behind.
This seems like it would be a fun festival to go to since it's about more than just the music. Artists from all over the region and even the country are allowed to attend, and activists and recreational activities are commonly seen on the grounds for people to look at and enjoy. It seems like a giant mass of fun that people can pay their money and attend to experience something out of the ordinary for a few days. The next Forecastle festival will be held in mid-July of this year, and there's no doubt that some people are attempting to find their tickets even now.