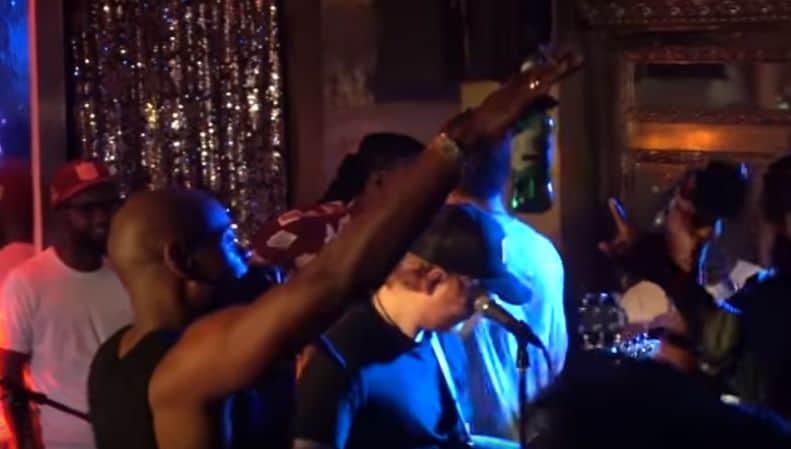 You know anytime Dave Chappelle is around things are going to get a little loud and a little obnoxious pretty quick. It's not always a bad thing really since Chappelle has proven that when he's not high and completely out of his mind he's still pretty funny. Still, when he pairs up with Ed Sheeran for something like a rendition of Radiohead's song Creep things might kick off a bit in a way that you didn't expect.
If you've heard the song then you know it's fairly low key and doesn't get too nuts, but if you add in Chappelle and a musical genius like Sheeran things might get a little bit rowdy. Of course it would take a lot more than these two have in order for such a song as Creep to get that out of hand. It's just a good thing that not a lot of people say so to the notoriously over the top comedian since he might take that as a challenge even when sober.
Chapelle has been known for a lot of things in his career but singing has not always been number one, in fact it still isn't. He's been a comic first and foremost for a lot of his years and definitely needs to stick with it even if he does like to jam now and again. There's nothing wrong with him and Sheeran getting their boogie on every so often but honestly it seems like they should both stick to their desired niche more often than not and leave the multitasking to others that are a little better at it.
Yes, if you didn't get the hint I am talking about Sheeran's little foray into Westeros that has been a subject of debate since viewers saw him seated next to Arya Stark. Some fans might have been just waiting for Arya to run him and others through with Needle and be on her way, but that moment never came obviously. Instead Sheeran was allowed to enter and exit the Game of Thrones episode he managed to sneak into without any undue harm. Who decided that was okay?
When they're out and about as a couple of pals just hitting the nightlife though Chappelle and Sheeran are pretty entertaining. Anywhere else they might seem like an odd couple but performing a jam they're actually kind of good together. It beats watching a house band that has to continually tune their instruments and otherwise stop in order to figure out that everything is working properly. My apologies to house bands, I know they're hard workers but some of them kind of need to get their stuff together before appearing on stage.
Anyway, Chappelle and Sheeran at least seem to have a good time with what they're doing and that alone is worth watching. Plus what's the harm of letting them get up and jam for a bit when they really want to? They've both earned their stripes and are at least polite enough to ask if they can get up on stage, sometimes.