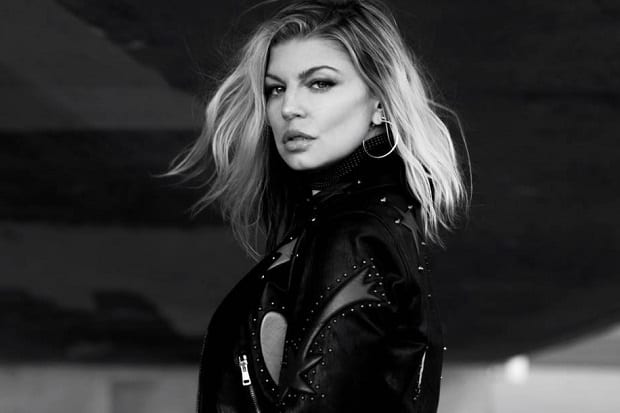 The long awaited latest album from Fergie is finally out. Fergie came to fame with the the Black Eye Peas. As a solo act, she had previously released one album and it was incredibly successful. The Dutchess, which dropped back in September of 2006, was a massive hit. Since then, rumor and rumblings of a new album have been flaring up every few years. It's now finally here. Fergie has finally kicked off her comeback. Here are five things to know about Double Dutchess, the latest solo album by Fergie.
Double Dutchess Release date
The release date for Fergie's eagerly anticipated solo album was September 22. From Friday 25th of August the album was available to pre-order but the studio album has finally reached fans. After an internet leak, years of disappointment and waiting fans were finally be able to get their hands on their own legit copy of Double Dutchess.
It has been 11 years since her last solo album.
It has taken 11 years for Fergie to follow-up her first solo album Dutchess. Fans have had to wait more than a decade for the former Black Eye Peas latest creation. The 42 year old has explained the delay in delivering the new album despite much teasing over the years. Her role as mother to her son, 4 year old Axl, has been her priority. She has been very forthright when explaining her protracted absence in saying that she was simply not willing to sacrifice her time with him to create an album. Good for her.
The tracklist
The fun new album includes a wide ranging shape shifting track list of 13 soul baring songs. This includes the familiar singles that have already been released including M.I.L.F.$, LA Love (La La) and Life Goes On. LA Love (La La) was first released in September 2014 to promote the album. The set list also incorporates 10 fresh new songs and the album embraces a musical range across a spectrum of genres from hip-hop to Caribbean vibes. There's no denying her talent with songs that lurch from infectious to emotional ballads. The opening track, Hungry, is dramatic and attention grabbing and features Rich Ross.
Double Dutchess includes a visual experience
The release of Double Dutchess is supplemented by a full visual experience which Grammy Award winning artist Fergie has dubbed Double Dutchess: Seeing Double. She premièred the entire visual counterpart for Double Dutchess: Seeing Double at movie theaters all around the country on September 20 for one night only. The deluxe short film which accompanies the album is a dazzling and high art show case that allows the songstress to explore her many different personae.
Who is the Production Company?
The long delayed album is her first album to be released on her own imprint in partnership with the production company BMG Rights Management. The ex-Black Eyed Peas member left Interscope Records and signed an agreement with BMG to collaborate on her sophomore studio album. The stunning pop icon formed her own record label, Dutchess Music earlier this year. Double Dutchess was therefore technically released on Fergie's own imprint. The production giant BMG is handling all of the traditional record label tasks.
With the release of Double Dutchess we are excited to see Fergie return to her rightful place as pop diva.
Save