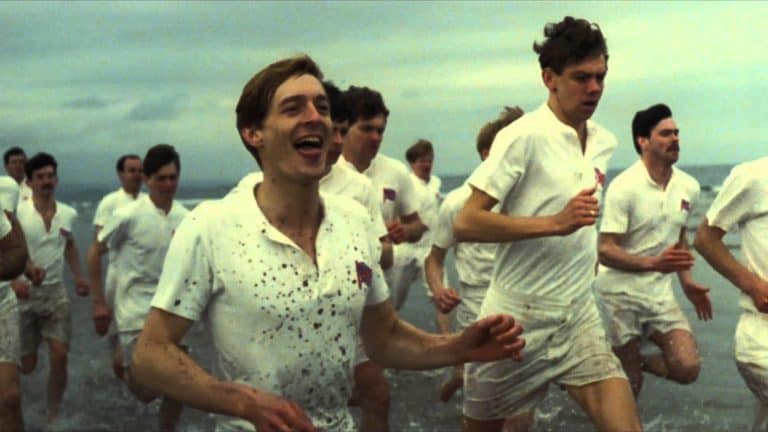 Uplifting is one of the few ways that really works to describe this strong, sensational piece of music. If you've ever heard this song in your life then you know just how inspirational it already is. It speaks of triumph, of perseverance, and of a depth of spirit that is felt within the heart of everyone at some point. The music drives people to achieve greatness, to admire the drive that it takes to accomplish whatever they set their mind to. The mastery within this performance is simply amazing and more to the point is so well done that it leaves chills down the spine as it finally concludes.
But why is this piece so moving?
People are often inspired by triumphant sounds.
It might sound a little vague but a lot of times people are really driven when a piece of music is played in such a manner that it touches something deep inside. It is a vibration of sorts that resonates within many people that brings to mind images of victory, of chest-swelling pride that a lot of us can't really deny. That feeling of perseverance that comes from the need to strive forward, to do something no matter what it takes or how hard it is, can be teased at and pulled forth by the right type of music. The more positive and uplifting something sounds the more likely it is to inspire those that listen.
It's the culmination of something, anything, that can be seen as a personal accomplishment. 
Music speaks to everyone in different ways. This particular song could be used to gain inspiration while completing a project, getting back in shape, or really anything that takes a certain amount of effort and self-sacrifice. It's not the hard-hitting rock or pop song that might give a bouncy, lighter feel to the day or otherwise speak in a language that many in this day and age could understand. It's something deeper instead that is hard to earn but is well worth it once one has gone that far. In short, it's the end result of having done something that you consider to be a great accomplishment and the feeling of well-being that this brings in turn.
Chariots of fire gets a lot more play than people seem to think but is hardly ever recognized except by those that happen to know what it is and why it's important. The real draw of the song is that it's been used in many different movies and almost always shown as an inspirational piece that has been used in the manner described above. The gentlemen performing it in this clip have managed to capture it in a way that has made it even more meaningful and much more powerful than ever before. It almost seems like any other rendition of this classic piece that added anything else would be overkill.
Just watch though, I'm kind guessing that someone will attempt to make a metal version of this if they haven't already. And if they have, hopefully they've done it justice.
Save