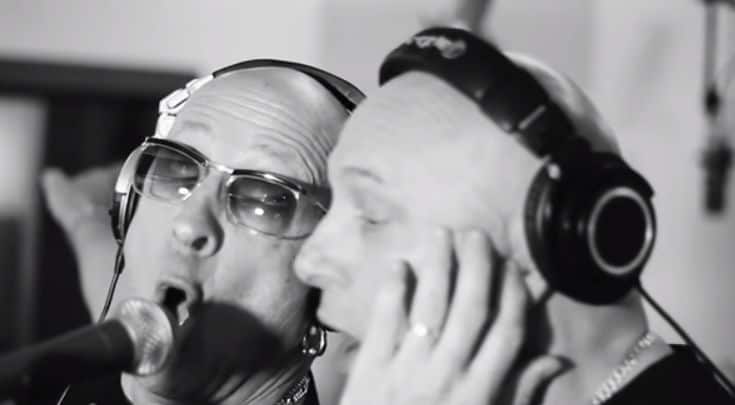 Remember Right Said Fred? They haven't been thought of in quite some time unless somebody happens to play I'm Too Sexy for whatever reason. Now this mashup with Taylor Swift's Look What You Made Me Do has become a piece of work that's a little impressive at least. These guys have been going since the 80's and are still performing obviously since this version of their hit song is fairly new.
The blending of the two songs does work, but you'd have to be a serious fan of Taylor Swift and Right Said Fred to really get into for more than one turn. Honestly the last time I think I actually listened to I'm Too Sexy was either when it was featured on Married With Children, the England episodes, or Encino Man. That's how long it's been since I actually sat down and listened to the song. It's not a bad tune by any means but it almost made Right Said Fred a one-hit wonder back in the day. Some would strongly argue that it did since the brothers actually made that particular list some time ago.
Taylor Swift obviously isn't a one-hit wonder though her career has been a bit 'meh' at times depending on who you talk to. Look What You Made Me Do has been getting a lot of attention lately though and has even been paired with Game of Thrones for a mashup that was pretty funny. The fact that Right Said Fred jumped in on this opportunity isn't hard to imagine or understand since their song fits so well with Taylor's voice and makes for a very interesting piece of music.
Right Said Fred is one of those bands you either stay with for a long while and can call yourself a fan or listen to every once in a blue moon and say that you enjoy. They're not the type of  band that pops up so often on the radar that you need to be calling yourself their fan simply because you happen to like one song. Despite still being active they're not exactly the same type of mainstream act that you might find touring the country along with other big name bands on a regular basis. The mere fact that they got to produce this mashup says that they're not washed completely, which is nice. It also says that the younger generation is still willing to acknowledge that the older generation of music has something to offer.
Just like the movie industry the old dogs are the reason why the new and upcoming stars are able to do what they do and draw off of that experience. The argument might be that the current pop stars don't need those that came before or their advice, but when it's acknowledge that such a thing is simply untrue it's nice to hear. Just as the old has to eventually give way to the new line of music, the new music needs to recognize at times that if not for their predecessors their music might not even be possible.
Save