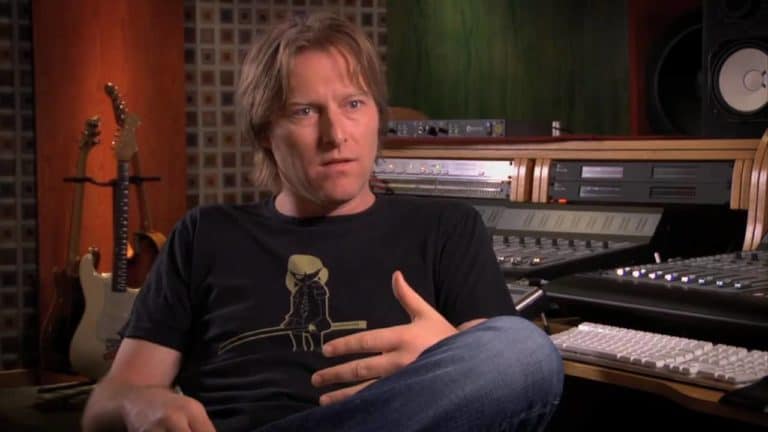 It seems like being connected to a band from the start is a great way to become a well-known composer. If it works then go for it is obviously the motto and it's been working great for Tyler Bates who's composed some major scores for movies that have performed extremely well at the box office and have gone on to become fan favorites. Some of the movies he's worked on have gone on to have cult followings and not much else but it's still counted as an accomplishment since they did become known films. The lead guitarist of the band Marilyn Manson, Bates has a very good idea what great music is and has been bringing that expertise to his current and past endeavors for long enough to be called a genius and someone that has his finger on the pulse of what it means to produce a great soundtrack.
Here are some of the movies he's been connected to, which explains why he's that great at what he does.
5. Guardians of the Galaxy
A band of misfits have to pull together to stop an evil overlord from causing a lot of damage to the galaxy. That's the basic gist of this movie, but the soundtrack is pretty cool since it pulls from a couple different decades and tends to highlight the action in the best way.  Plus the idea and the way it all came together was pretty cool, not to mention well done.
4. John Wick
John Wick is the one guy you don't ever want coming after you. And if he does then pick out a grave and hope that he leaves enough of you to bury. In other words he's the top assassin that no longer wants to be an assassin and would have been just as happy being retired if some mob boss's son hadn't decided to get all rowdy and do what he could to mess up John's world.
3. Sucker Punch
This film is a total mindbender that keeps people entertained and adolescent and adult boys fully engaged as the skimpy outfits and dolled-up women don't seem to end as the film rolls on. The action is pretty cool and the eventual end of the story is a trip that may or may not have been expected since a majority of the movie is spent in the fantasy world of the young woman that's the main focus of the film.
2. 300
Though highly fictionalized as a part of history the story of the 300 is one that shows that Spartans were inordinately tough and ultimately doomed to failure in many ways. They might have been the most elite warriors in the world at their time but their kingdom was bound to fall due to many factors, not the least of which was the fact that they didn't seem able to stand imperfections.
1. Dawn of the Dead
Coming off of a long run of zombie movies you would have thought that this one wouldn't do all that well in terms of popularity. You would have been both right and wrong since some people loved it and other people couldn't stand it. To be honest it's pretty subjective when it comes down to peoples' taste in movies.
Think about what might have happened if someone with lesser skill and motivation had scored these films. Thank goodness for Tyler Bates.