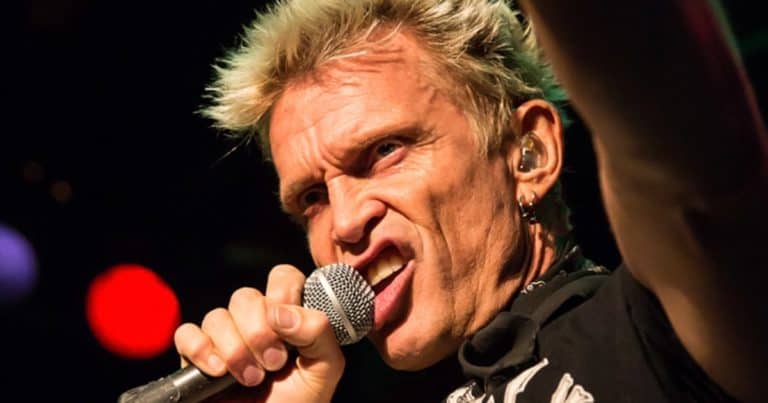 Born William Michael Albert Broad, Billy Idol was originally part of the band known as Generation X in the 1970's, but would eventually break out on his own and find his true fame as a solo act in the early 80's. Thanks to his early success as a solitary musician he eventually became a common face on the popular channel MTV, back when MTV actually still played music almost all the time and didn't yet know what a reality show was. He kept his career moving steadily forward until around the mid 1990's when he began to focus more on his personal life. By 2005 he'd mounted a comeback and has been performing ever since.
Here are a few good ideas of what made him so popular during his initial run.
5. Lip Sync Battle-White Wedding
It takes some effort to get that trademark sneer and yell right when you go onstage to sing, or even lip sync, a Billy Idol song. I'll give Milla credit for getting up there and getting the look mostly right since it's pretty cool to see the older songs making an appearance on this show. It definitely gets points for nostalgia and the use of tracks that a lot of us grew up to.
4. Big-Hot In The City
This is one of those coming of age stories in which a young man wants to be bigger and older so that he can experience the kind of life he's being denied at the moment. Unfortunately a magic wish gives him just what he wants and before he knows it he's growing up a lot quicker than he thought, leaving behind the childhood he didn't know he still needed.
3. SLC Punk!-Kiss Me Deadly
So what's the point of being edgy, cool, and detached from the rest of society if you're just going to end up joining it down the road anyway? You might be a punk in your youth and use that to your advantage to disrupt and bother those that are so firmly caught in the establishment, but it's inevitable that you'll take your place in their ranks one way or another. Sometimes the best way to fight the system is become a part of it.
2. Beavis and Butthead-Dancing With Myself
Some songs lend themselves to certain abuses it seems. This one is no exception, especially when it gets put into the uncertain hands of a pair of bumbling morons like Beavis and Butthead. Their kind of comedy was pretty funny back in the day just because it was so out there and crude, but even now it's a nostalgic look back at what we used to think was amusing and entertaining.
1. Billy Idol-Rebel Yell
This is probably one of the most popular of Idol's songs and the one that a lot of people will associate him with from the start. It was one of his more popular tracks and even today is considered one of the best. It was also a lot harder than a few of his other songs and helped give him the reputation of being a popular rocker.
It's a nice day to, start again.