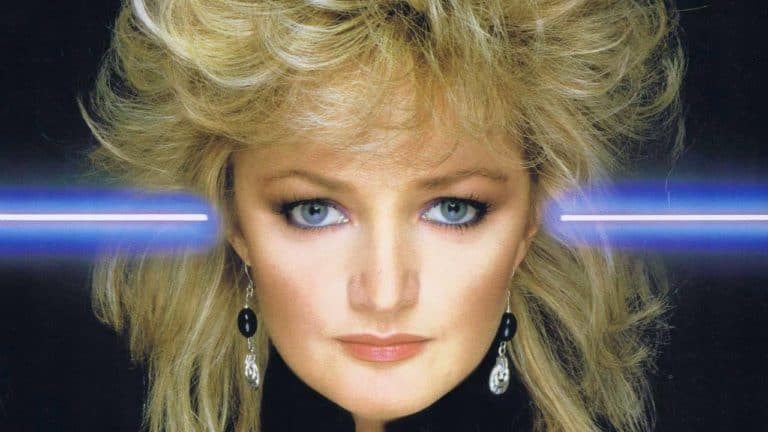 Gaynor Hopkins, known as Bonnie Tyler, is a Welsh-born singer with a very distinctive voice and a number of hits to her name that have been popular for decades now. I'll be focusing on two of the most popular that have been handed down throughout the generations and are the best known at this time to most people save those that have listened to Tyler since she first came on the scene. Tyler came up the hard way you could say, since she didn't have an impressive educational background and she was working as a grocery clerk when she entered a talent contest and found out she had a knack for singing. From that point on she became a backup singer and then started singing in her own band. You can just guess how far she took it from there since she became a huge hit eventually and has been singing all on her own ever since.
Perseverance and persistence is what it takes sometimes.
5. Lip Sync-Total Eclipse of the Heart
I'm going to steal a line from Bill Murray here and say that "I have to laugh". The level of commitment that the actors give on this show sometimes is just impressive and in a way severely comical. They really get into these songs and give performances that are just flat out nutty but so cool that you can't help but laugh along and get into it as well. It's a fun show.
4. Nip/Tuck
This was an odd show to get into but I can see why some people liked it, if only because it showed people's weird obsession with cosmetic surgery and the problems it can cause. Apart from that it was just another soap opera that found its way to prime time. It wasn't that bad of a show really, but it was definitely something that was more of an acquired taste.
3. Shrek 2-Holding Out for a Hero
If you were rooting for Prince Charming then it must have been your first Shrek movie, because the lid was blown off the stereotype jar in the first film. Charming turns out to be anything but and is more of a whiny mamma's boy than a real warrior. The fact that the fairy godmother was kind of a wicked tool however was a bit surprising since in most tales she's rather benevolent.
2. Urban Legend-Total Eclipse of the Heart
What a place to put this song. It's understandable that the gas station attendant was a little creepy. He had a wicked stutter and he looked like the kind of guy that you'd steer away from if you saw him on the street. But the truth of it was that he meant well, he just couldn't get the words out and acted a little too creepy to be trusted right away. But of course, that's the point of the movie.
1. Who's Harry Crumb?-Holding Out for a Hero 
John Candy is not an action hero, but he was a great actor. The guy could do almost anything when it came to comedy and he was a legend before his passing. I'd like to think that if was alive today he'd still be doing his thing and be one of the best comedians in the business.
Bonnie Tyler is still performing, and still rocking it.