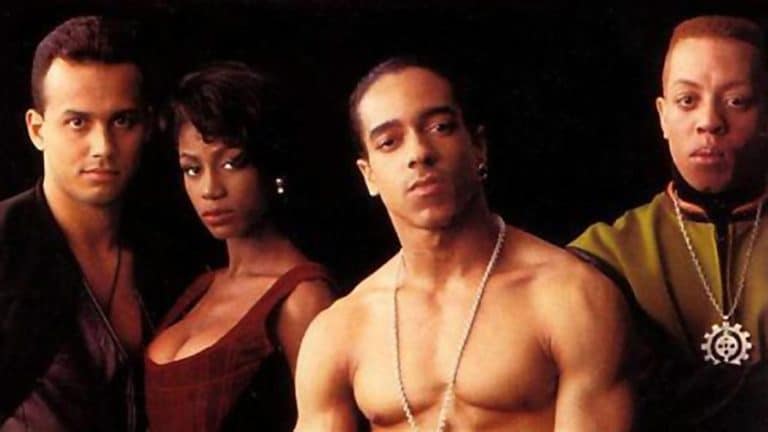 Everybody dance now! Between 1989 and 1990 this song was one of the all-time favorites on the dance floor and in most dance halls for various events. In high schools it was the song you heard for cheerleader routines, and sometimes it was just the tune you heard no matter what when people wanted something to jam to. In 1990 it managed to reach #1 on Billboard's Hot 100 an R&B singles chart. Even now when it comes on a lot of people won't deny that it makes them want to get up out of their seat and get to dancing.  It's been used in so many different shows and films that it's continued popularity has never really been in question.
Because, as you know, the music is my life!
5. Evan Almighty
Evan Almighty was a decent enough movie though it never gained a great deal of fame. It was seen too much as a spinoff of Bruce Almighty which, in truth, it was. Instead of becoming God however, Evan Baxter, the former news anchor from Bruce Almighty, became a senator and was eventually instructed by God to build an ark so that he might save his family and his neighbors from an oncoming flood. I get the feeling the studio worked the religion angle just enough to avoid killing it entirely.
4. The Simpsons
If you hadn't guessed it until this point then you found out very quickly that Homer was a bit of a homophobe. It was either that he just didn't know enough to really understand gay men or that he  was really that small-minded when it came to accepting that gay men could be hard workers and still have a lot of fun when they were off the clock. It was an eye-opener in any case.
3. The Office
Do you get the feeling that Steve Carrell likes this song? He's seen singing it on a couple of occasions between films and TV. In The Office it seems like something his character might do and adds a little hilarity to the show that just kind of spiced things up a little more. I think a lot of us can admit that we'd like to see our own office space run like this more often.
2. Superstar
The SNL crew definitely liked to stick together when it came to making movies, which was pretty cool since it didn't force audiences to get used to anyone different when it came to the favorite comedians. The only issue is that sometimes they would seem to fall back on their own skits when people really wanted to see something new that hadn't been done before.
1. Jarhead
It seems like a lot of CO's would do a lot worse for this kind of insubordination than what actually happened. The term alone that led to this scrum was bad enough but the idea of doing it in front of the cameras was even worse. On the other hand, being drilled relentlessly in the desert while dressed in full fatigues would no doubt inspire some form of rebellion. It might not be what a lot of people would think about but it was inventive anyway.
Go on and play the song, see if you're not tapping your foot at the very least after a few seconds.