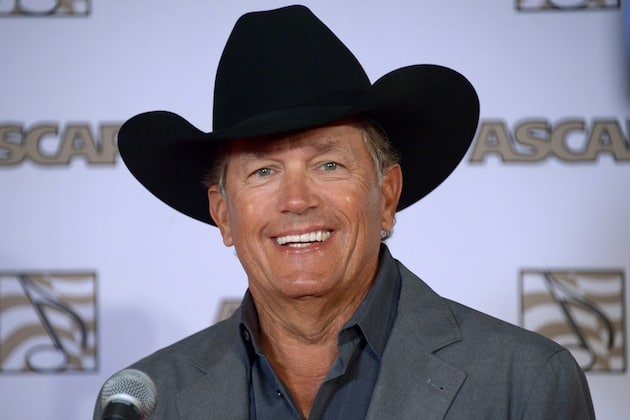 George Strait is lauded as the King of Country and as the man that did his absolute best to bring country back to its roots. He's had a huge impact in country music and had a lot to do with bringing it out of the pop phase that it seemingly entered during the 1980's and back to its original form. He's also managed to amass more CMA awards than any other entertainer to this date and is considered by many to be one of the biggest authorities in country music and one of the greatest entertainers alive. If you're not into country then you might not fully appreciate the style and majesty of this man but even so you can easily admit that he's earned his place in the record books throughout his long career.
Here are a few examples of songs that you might recognize from Strait.
5. Power Rangers- All My Exes Live In Texas
Believe me I was just as surprised when I saw that this film, which wasn't entirely horrible as critics might tell you, actually featured one of Strait's songs. It was done in good taste at least and was incorporated in a way that actually made sense. The movie itself wasn't quite the blockbuster that people were thinking it could have been but for those that weren't expecting much it was kind of a fun ride for a couple hours.
4. American Idol-I Cross My Heart
They say imitation is the most sincere form of flattery and when it comes to George Strait the man must get flattered all the time since his songs have been sung by so many people down through the years that the lyrics are becoming commonly known by a lot of people. But to hear the words of this man sung by another in a voice that's nothing short of wonderful is even more impressive.
3. George Strait-Write This Down
He makes it look so easy that a lot of people might think that they should be able to jump up on stage and let loose with their own voice. Obviously it's not quite that simple but it's a lot of fun to watch as he gets the crowd going and then does his best to entertain them in a way that keeps them wanting more with every show. It might pay to go and see a Strait performance just to say you've done it.
2. George Strait-Check Yes or No
It takes a lot for a person to become this much of a legend in their own time, and to accomplish such a thing while still being able to enjoy it is great. Strait's music is loved by nearly everyone that listens to it and has been a great inspiration for so many that just his name seems to excite a large number of people. When you've been nicknamed the King of Country though it stands to reason that you've come to expect as much.
1. George Strait- Amarillo By Morning
Strait has been on fire since his younger years and hasn't seemed to pause for breath on his way up. From the moment he became a hit on stage he just kept rolling forward without the need to really pause his career for much of anything.
That's why he's a legend today, he knows how to keep his fans happy by doing what he loves.