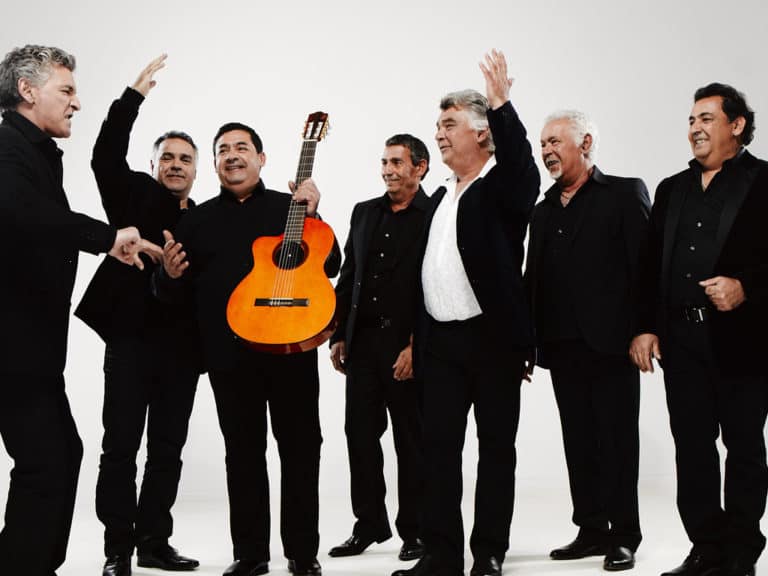 Despite what you might think thanks to their music the Gipsy Kings are of French in origin, though their heritage stretches back to Spanish refugees that fled Catalonia during the Spanish Civil War and thus settled in France. Their music has a rumba flamenca style when coupled with pop has a very distinctive sound and has successfully made its way into pop culture as a very dynamic and fun sound. Their music pairs well with many dances and has been seen to influence movies and TV shows alike with its infectious feel as people have come to enjoy their music and its inclusion in their favorite features.
It's not too hard to understand why they sing in Spanish even though they're from France. They still have a Spanish heritage.
5. Sing-Bamboleo
Sing managed to bring a lot of different musical styles together in a way that not too many movies have done. Everything from classic opera to current pop culture was put on display at one point or another and it blended together so nicely that the movie was a hit. This particular scene with Rosita however was something that added a lot of flash to the movie.
4. Better Call Saul-A Mi Minera 
Personally I'm still wondering why this show was brought out when it began as kind of a blurb on Breaking Bad but someone thought it was worth something. So far it's been a very well-received series and could continue on I suppose if people continue to support it. My opinion on this is that if people like it then it might be worth a watch, but it might be a while.
3. The Big Lebowski-Hotel California
If you've watched this cult classic then you already know just when this song comes in but if you haven't or have only watched it once I would suggest you watch it again. Jesus is kind of a creep and not really much of a character aside from being a caricature but he does come off as an irritant. That being said the movie is just one that happens to be funny on a different level and needs to be watched more than once.
2. Bedazzled-Bem, Bem, Maria
Well, Elliott got his wish. He woke up powerful, good-looking, rich, and married to his dream girl. It's just too bad she hates his guts and is openly cheating on him. It's also too bad that the same guy she's cheating with is planning a coup to take over his drug cartel and kill him at the same time. And his friends? Yeah, he'd be better off without them too.
1. Dancing With The Stars-Bamboleo
I had to add this song in again just because it's that awesome. Dancing With The Stars isn't really my type of show but when they play certain songs or invite the actual bands on to play their songs then it's a little different. It still isn't my show but every now and again there are moments that make glancing at it worthwhile.
They have a very cool sound that's easy to groove to.