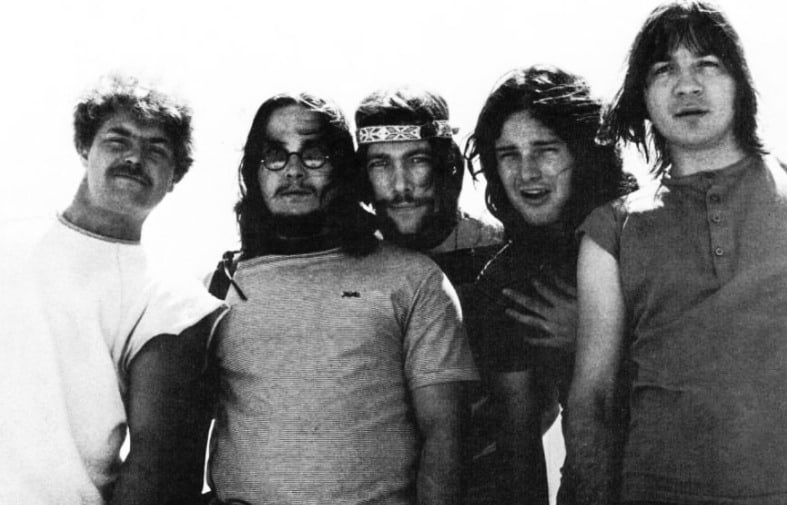 The origin of American Woman by The Guess Who is kind of funny actually. They were on their way to a gig and had to stop for one reason or another. I believe it was to gas up their car as I heard it. But they were directed by a border patrolman to register for the draft before they made their way into America, and rather than do this they turned around once they were gassed up and decided not to make the gig. They had to perform to get paid however so they ended up renting an old curling rink to perform in. During the performance their lead guitarist broke a string and had to fix it. While tuning his guitar he came up with the opening riff for this song and told the singer to just make something up on the fly. Being Canadian, and knowing that Canadian women weren't seen to mature as fast as American woman, the lyrics to this song came to mind and became an instant hit. American women were considered a little more dangerous since they matured quicker and thus would be looking for a husband and all that came with him that much sooner.
It's not a slap to America's pride to be honest, just a fun song that came out of seemingly nowhere.
5. American Beauty
This had the potential to be one of the most disturbing movies ever made, and some might say that it still is, especially with the accusations that have come close to putting Spacey down for the count in terms of his career. People were shocked when they saw a grown man on film fantasizing about a young high school girl, and the scandal didn't stop until it came time for them to do the deed. Thankfully that never happened since the character came to his senses. I think there might have been riots if such a thing had been done.
4. Austin Powers: The Spy Who Shagged Me
It was kind of inevitable that Austin would work with an American agent at one point, and the chances were a lot better that it would be a woman than a man. Felicity Shagwell fit into that role perfectly since Heather Graham is quite beautiful and has the kind of looks that can make her seem flirtatious as well as serious in different situations. Plus, she just had the right look and acting talents for a move like this.
3. Lenny Kravitz
This remake came out around the same time as the Austin Powers movie and was just as good as the original in my mind, though of course the original will always be a little bit better thanks to the spontaneity that it came with and the interesting story.  Kravitz though has a style all his own that's been just awesome since he came on the scene so long ago.
2. Due South
This should remind a lot of people what it's like to date when you don't manage to get out a lot. The communal bathroom is kind of an oddity you don't hear about that much any more. But the idea of going to work in your uniform because it's the only thing that you have that looks good is kind of, well, sad.
1. Guitar Hero: World Tour
Man, if you could focus on just the music and not the many different graphics that could serve as a huge distraction then this would be an awesome song to learn and to master. I'm not sure I could keep my attention on the guitar though.
American woman, mama let me be.