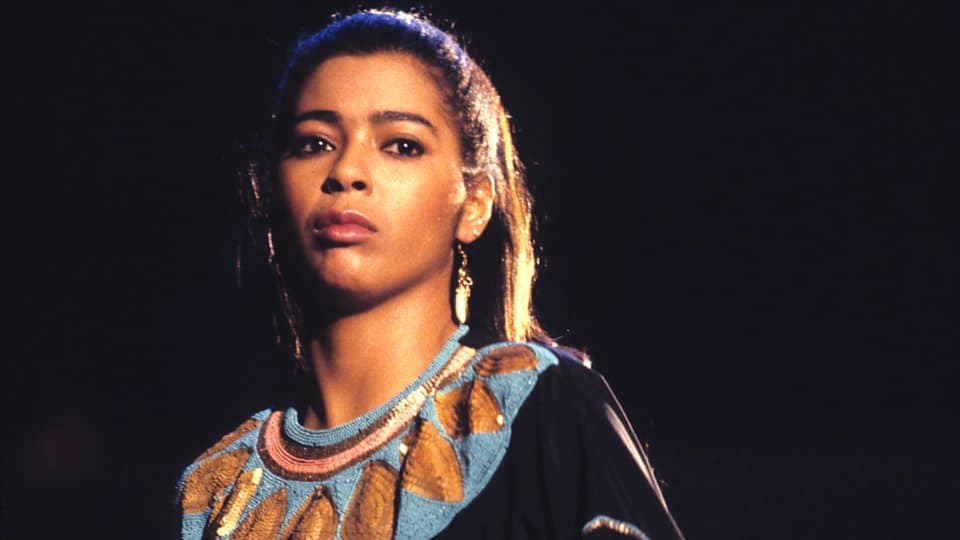 So before you get too bent out of shape asking where her other songs are and why they're not represented the reason I chose this selection is pretty simple. This is the song that made Irene Cara a big hit. She's recorded many other songs but this is the one that gained her the notoriety and the fame that many stars have wanted ever since they started reaching for their dreams. It's the song that's been been remembered throughout the years and the song that people tend to think of when they bring her to mind. She's been a musician, a songwriter, and an actress, but likely as not she'll be remembered for this song by many people in the coming decades. And she should be to tell the truth, as it's a very catchy and feelgood song.
Here are a few examples of how it's been used.
5. Lip Sync Battle
The opportunity to watch two of the cast members from The Walking Dead compete against one another is pretty cool when you think about, especially if it's Maggie and Sasha. You get the idea that onscreen and off they're pretty good friends and it just becomes even more evident when they're up on the stage egging each other on. This can be a really fun show sometimes.
4. American Idol
American Idol has been around for so long now it's fair to say that it's probably cycled through a lot of the most famous songs in history and yet still has room for more. Just consider how many people make it versus how many that don't and you'll get an idea of how many hit songs there are to choose from during the course of the show. Yeah, that many.
3. Grey's Anatomy
Grey's Anatomy has one hit star that everyone seems to love, Patrick Dempsey. It wouldn't matter if he was the worst bad guy you've ever met women would probably still swoon over him just because he's that handsome. As it is he's considered to be one of the most desirable men in existence no matter what he does. But on this show he's the epitome of manliness to many.
2. Flashdance
If you really want to figure out just when this song started affecting pop culture then here you are. It came on the scene in a big way with this film and was firmly embedded into the American consciousness once this track took hold. Since then it's been a big part of American culture and has been featured in movies and TV throughout the years to great and even comedic effect.
1. Solid Gold
If you want to know how great something, or someone, is then go to the source and check it out for yourself. You can scour the TV and movie archives as much as you want but the best way to find out just how great an artist has ever been is to go back and find a clip that shows them actually performing their own work in a way that's simply too great for words.
You know you were singing this song in your head, or out loud, while reading. It's okay.
Save
Save