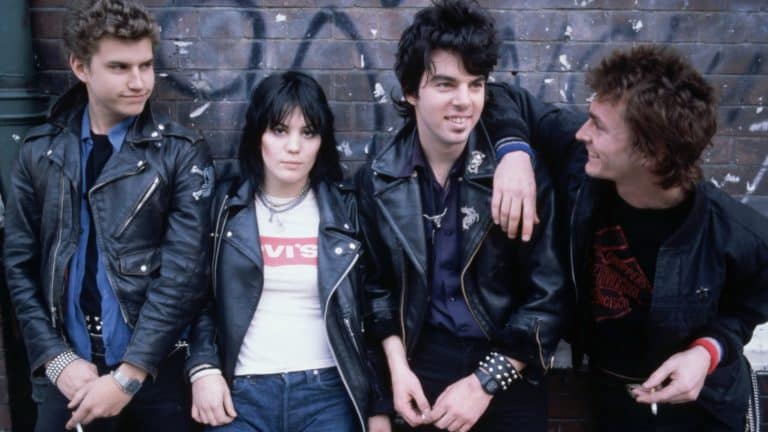 If you didn't know, the song I Love Rock and Roll was originally written and sung by a band named the Arrows in 1975. Joan Jett and the Blackhearts picked it up and brought it back in 1982 to great success. A lot of folks have never known that fact about the song but to be honest it's not all that important to most since it's a fun and engaging song that allows a person to just cut loose and enjoy themselves. It's a favorite on jukeboxes in many bars and has seen a lot of play in high school dances, weddings, and other social gatherings where music is desired. It's also been a big hit on TV and in movies, as well as in video games since it's such an adaptable track. As songs go it's one of the easiest to get into and very simple to learn.
Here are a few examples of how it's been used in pop culture.
5. The Covenant
The Covenant wasn't that horrible of a movie but it didn't get a lot of great reviews thanks to the fact that it didn't really live up to its hype. The movie is about a small group of friends that possess unnatural powers that identify them as warlocks. When a stranger enrolls at their school he begins to mess with their lives as he reveals that he too has the same power as they do.
4. Guitar Hero
Guitar Hero has managed to utilize a long list of songs from a few different genres in order to give players a chance to thrash and play their favorite tracks in an attempt to win the game. Don't go thinking that you're a real guitarist if you master this game however, it's a lot of fun but it's not that real. Of course if you manage to hit all the insane combos then you might be able to at least do fairly well on a real guitar, as a beginner.
3. Smallville
This is definitely one of the many songs that gives itself over to karaoke, and has the capacity to be sung very badly if people aren't aware of how the song goes. That never seems to matter however since it takes a lot of guts to actually get up and start singing to the music anyway, and a lot of people tend to at least respect that. Of course if you can't sing at all then it might be time to step away from the mic.
2. King of Queens
Ah the touch of jealousy when your ex finds a new squeeze to be with. The idea that this song could be used as a seduction piece isn't too far off but it's kind of silly how it's represented in this show. Still, there's something to be said about how the song can really set the mood and just take over if you happen to work it just right. Unfortunately I don't think this qualifies.
1. Alvin and the Chipmunks
Alvin and the Chipmunks have been around for decades now and have always been a safe draw for kid and adults. Their rock and roll style coupled with their inherent cuteness has made sure that they'll almost always be welcome in pop culture.
Next we're movin' on….