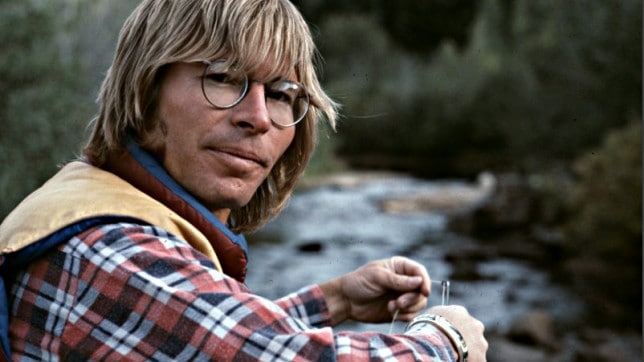 Henry John Deutschendor Jr. was a legend among musicians that was taken too soon in life. Obviously his real name never really made it into the limelight that much, but John Denver definitely had a much nicer ring to it and was easier to pronounce. The man was simply amazing and was lauded as one of the most successful musicians of his era. It could be argued that his fame is still very real after all these years since he's still heard occasionally on TV and in movies. Denver actually performed 300 or more songs and composed around 200 of them, which is just mind-blowing to be honest.
Anywhere you go he's considered a legendary musician, just as it should be.
5. Kingsman: The Golden Circle-Take Me Home, Country Roads
A switch from the English-driven film, the elimination of the Kingsmen kind of facilitates a move towards the one other group that could possibly help them out and bring the Golden Circle to its knees, the Statesmen. It's understandable that neither group would really understand one another because after all, many English folks still consider the Revolutionary War to be "America's little temper tantrum".
4. Son In Law-Thank God I'm A Country Boy
Pauly Shore. On a farm. Yeah, those words didn't compatible at all back in the day and they probably don't now either. But give it up to Shore, he made it believable and funny back then and put in a decent performance that would probably have most farmers shaking their head and swearing that this kind of thing would never, EVER, happen on their watch.
3. Final Destination-Rocky Mountain High
For some reason I couldn't find the clip I wanted but this song is playing as Devon Sawa and his friend are in the restroom. He happens to listen at that moment and realizes that it's John Denver playing. This kind of tips him off to the fact that something might be wrong. Of course having a vision of the plane exploding in midair and your face being melted off by fuselage flames could have something to do with it as well.
2. Armageddon-Leaving On A Jet Plane
So Ben Affleck cannot sing. I repeat, he CANNOT sing. But surprisingly Michael Clarke Duncan and Steve Buscemi have pretty good voices for backup in this scene, so does Ken Campbell, though he goes a little overboard when he starts in with the harmonizing portion of it. Denver wrote this song but it's been more famous since other people have been singing it.
1. The Simpsons-Sunshine On My Shoulders
Okay, we get it, not everyone is a John Denver fan. But like so many other musicians and actors he had to be featured on the Simpsons at one point or another. His legendary status doesn't allow him to be on the sidelines for that long and to be honest it's better that his music is included as much as possible these days since the memory of the people seems to be growing a little lax now and again.
John Denver was without a doubt one of the greatest.