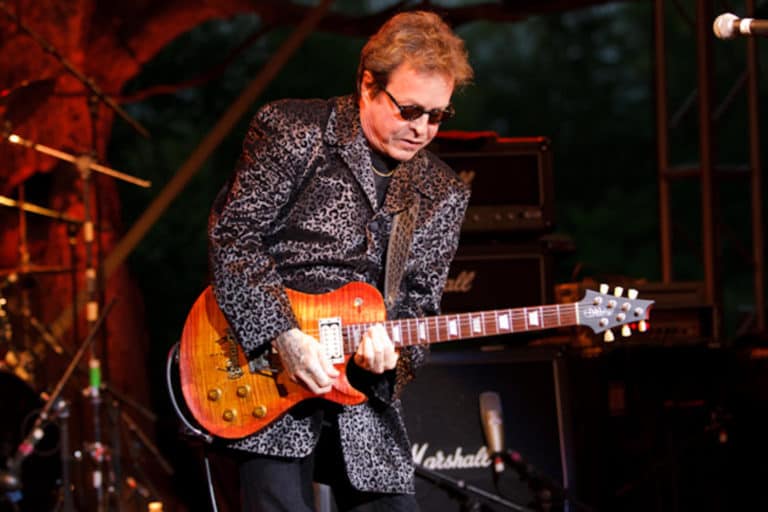 The name might not be familiar if you're not a fan of the 60's but Rick Derringer is actually responsible for a few songs that you've likely heard at one point or another in your life. If you're a WWE fan then at least one of these clips will strike a very real chord with you. The others are just as well known and are easy to find if you just look on the internet. Derringer started out with the McCoys before going on to blues rock and then jamming with Steely Dan and Weird Al Yankovic.
So basically, he's done some stuff in his career that's very recognizable to a lot of people whether they're fans or not.
5. Eastbound and Down-Real American
After almost destroying his life Kenny Powers was content to quite the major league scene and make his way back to his hometown in North Carolina. When he's given a chance to play ball however he makes his way down to Mexico where he gives the fans a little bit of the old Kenny. Eventually returns home a changed man, or at least he seems that way.
4. WWE Hulk Hogan Entrance-Real American
Whenever you heard this music hit you knew the Hulkster was on his way to the ring. He'd be waving the American flag sometimes or wearing his customary yellow and red shirts depending on the event and possibly his mood. Hulk Hogan was a hero to a lot of people, it's just too bad he turned out to be kind of a jerk at times. As of now he hasn't been seen in a WWE ring in quite some time.
3. Air America-Free Ride
Billy and Gene are two of the best pilots that Air America, a front for a lot of illegal activity going on in Laos. It doesn't take a lot for Billy to get tired of his place in Air America despite being new to the job and Gene is already wishing to quit after so long. Eventually the two of them come up with a plan to get out of Laos and pay back the people trying to set them up while they're doing it.
2. The Transformers Movie-Dare To Be Stupid
Okay don't judge, but when I was a kid I thought this movie was absolutely awesome. A movie had never been made of the Transformers before this point and as a result it was seen as one of the greatest things ever. Looking at it as an adult I had to blink and remember just what it is that kids see when they look at certain things. As adults we gain the ability to see every flaw and technical mistake in the film that doesn't make sense. Take this dance scene for example, as a kid it kind of made sense, but an adult I find myself trying and failing to see how it makes ANY sense.
1. Dazed and Confused-Rock and Roll Hoochie Koo
This is just one of those songs that happens to fit the movie and vice versa. Dazed and Confused was a fun movie that didn't require a lot of thought, just the capacity to have fun with it and enjoy the ride.
Admit it, you've sang at least one of these songs to yourself a time or two.