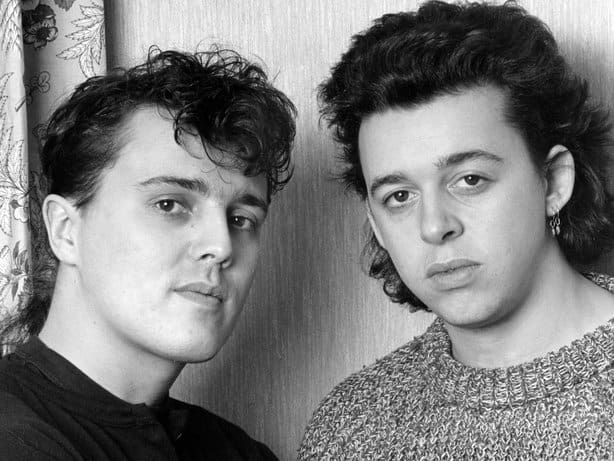 Released in 1985, Tears for Fears' song Everybody Wants to Rule the World is pretty self-explanatory. The original lyrics were going to be 'everybody wants to go to war' but these words didn't have enough feeling in them it was felt to really push the song forward. This was the ninth single release in the UK and it was one of the songs that got them very well known in America since it sent its point across loud and clear. The song is essentially about how everyone wants control and how it can cause a vast amount of pain, misery, and other issues that come from too many people striving to be in charge.
That kind of breaks down the lay of the land for humanity doesn't it?
5. Real Genius
When Val Kilmer and his friends are essentially misled into using their intelligence and skills to make what amounts to a superweapon they decide to get back at the person responsible and, using their vast intellect, make sure that the weapon doesn't fall into the wrong hands. They also give a little housewarming gift at the end of the movie that's sure to be remembered.
4. Strictly Come Dancing
This would be a very slow song to dance to I'm thinking but if any show was right for it then it would be this one. So many dance shows attempt to get the attention of viewers by hosting the actual creators of their music that it's almost becoming more of a show for rock stars than it is for the dancers. Thankfully this has become something of a rarity so that it remains a special occasion when artists are invited on.
3. Psych
This show was hilarious to many and to others kind of an oddity. A guy that pays super close attention to every detail is thought to be psychic while all the while he has no more psychic ability than a chipmunk. The problem is that he has about the same kind of personality, he's here, there, and all over the place most times as though he's got a serious case of ADHD or he's just had a LOT of caffeine.
2. Legend of Zelda
The Legend of Zelda is a game that you have to really be into or have played since it came out on the NES to fully understand. Each new game obviously expands on what's come before but as it is with all video games so much more is uncovered or created for each new game that it's hard to keep up at times.
1. Assassin's Creed Unity
This is the same version as the last entry but it seems to fit just a slight bit better in this one since Assassin's Creed has always showcased the need to stop the oppression and the rule of those that would subjugate others. While I've only played one installment of it the others look absolutely stunning in their graphics and their story line.
The need for power and control is a human creation, and one that is too tempting for some.