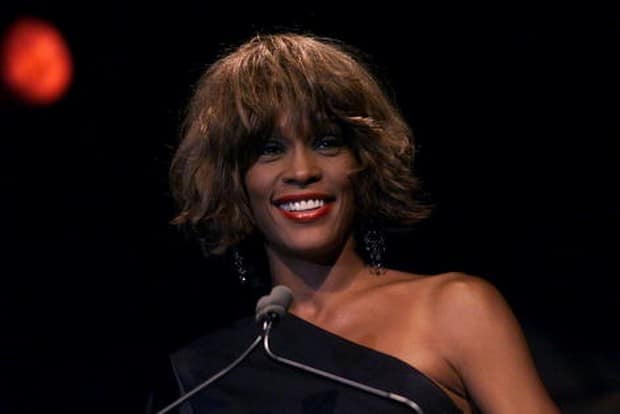 There is a lot to say about Whitney Houston, so much in fact that it might warrant an entire article all on its own. But this is to celebrate the music that was brought to the big screen and helped to contribute to her legend. Whitney passed away in 2012 sadly, depriving us all of a career that had already been so great and could have been something even greater if not for personal habits and a downward spiral that left little of what remembered her as. She was still a legend in the music industry and is preferred to be remembered as such. After all this woman was one of the most celebrated artists of her time and any other that her very name was synonymous with greatness.
Here are several movies in which her music has been allowed to leave a lasting impression.
5. The Bodyguard – I Will Always Love You
The year this film and song came out you could hear this tune in wedding halls across the country. That's quite odd really since weddings are all about new beginnings and this song was about saying goodbye. The strangeness of this wasn't lost on a lot of people but the power of the song was so great that many others simply didn't care and used it anyway.
4. Daddy's Little Girls – Family First
Every so often the good guy gets to win. He often has to go through hell and back to do it but if there's family involved a good and loving father will move heaven and earth to do what's necessary for his children. Throughout the movie it's shown that his love towards his daughters is his saving grace as Monty's girls stick by him no matter what.  That's real parenting.
3. The Preacher's Wife – I Believe In You and Me
Sometimes it takes just having faith and finally opening your eyes to finally realize what you have and what it's worth to you. In this case it takes the help of a friendly angel to make the titular preacher understand what it is that he's got at home, and why it's so valuable. There's nothing that can replace the feeling of family and the love that is shared between them.
2. Waiting to Exhale – Exhale (Shoop Shoop)
This is essentially the story of four women that are each having issues with men and must find a way to resolve those issues and still live their own lives as is needed. Together they form a group that is both supportive and capable of listening and understanding one another so that they might figure out just what it is they need to do. Friends are sometimes the greatest asset any person could have.
1. Perfect – Shock Me (w/ Jermaine Jackson)
John Travolta plays the reporter that loses his objectivity when he decides to go against the grain and report on an article that, to him, is far more interesting than the piece he's been sent to do. When his boss predictably rejects the story it is then taken and warped so that it might be more acceptable but in turn it becomes far more damaging than ever before.
Through music and movies Whitney Houston touched a lot of people. Her legend will continue for years to come.
Save