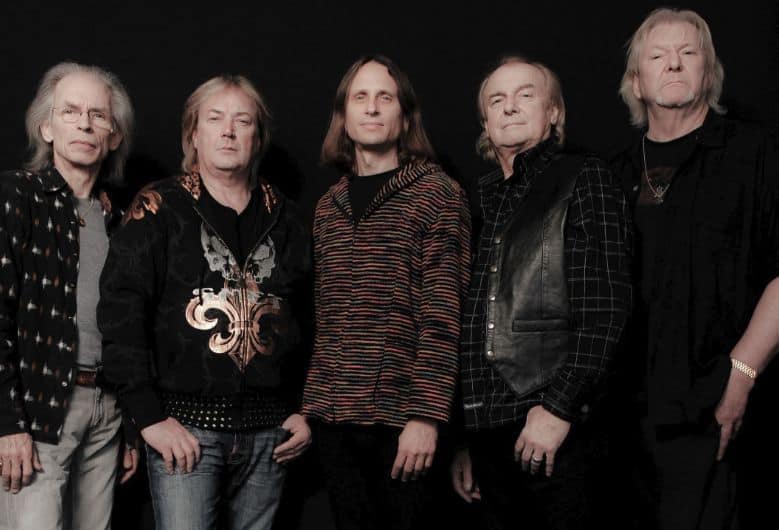 Yes has been going strong since the 1960's with just a brief hiatus in the 80's. They've also had around 19 different members so it's safe to say that their sound has changed just a little throughout the years in accordance with their shifting roster. They've managed to land at least a modest amount of hits within TV show and movies to be fondly remembered however since some of them are pretty well known while others are a little more oriented towards diehard fans and lovers of their music. Just this year the most recent members of the band were inducted into the Rock and Roll Hall of Fame.
Here are a few examples of their music in pop culture.
5. Lip Sync Battle-Owner of a Lonely Heart
I think Lip Sync Battle is starting to wear off on me. To be honest it's featured a lot of interesting and prominent celebrities and the idea of the show is to look as good and sometimes as goofy as you can while lip syncing to a song. It's a lot of fun to watch favorite celebrities get up on stage and do their thing to songs you'd never expect them to sing.
4. Mr. Deeds-Your Move
Mr. Deeds was one of those movies that was supposed to be a feelgood flick but came off as more of a failed romantic comedy. It wasn't absolutely horrible and there were a lot of fun scenes in the movie. Adam Sandler has a lot of people that would love to see him never work again and a lot of others that think he's a genius. Personally I just think he's funny, most of the time.
3. Almost Famous-I've Seen All Good People
I remember growing up and hearing this song day after day. In this film the need to be famous kind of outstrips the need to be good enough to be famous.  The desire to do something great often trumps people's expectations of what needs to be done in order to reach the top of the mountain they're trying to climb. When that happens it's all to easy to fall down and realize that there's nothing left.
2. Yes-Rhythm of Love
Yes had a good number of hit songs but quite honestly haven't done much in recent years that would attract the attention of anyone but their fans. The upside is that they are definitely a worthy band when it comes recognition, since you don't get into the Rock and Roll Hall of Fame for just anything. That alone is a resounding recommendation for their music being worth more than just a listen.
1. Yes-Roundabout
To say that they've changed throughout the years is kind of an understatement since the only thing that seems original about them any longer, besides the music, is the name of the band. A lot of groups would likely change the name of the band after this much time and these many personnel changes. But they've managed to keep their name and their sound and fans have responded with continued adoration.
You might not know much about them but they are a worthwhile band.