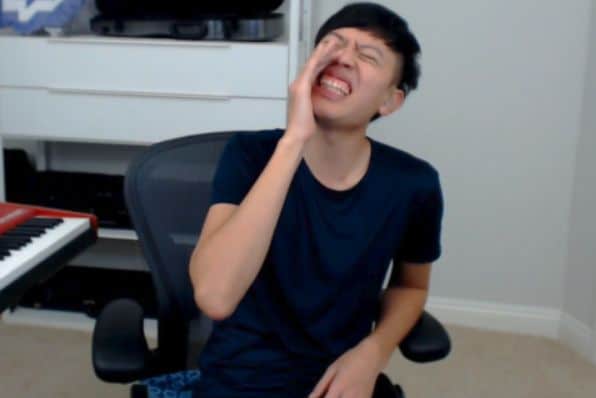 Some people have claims to fame that are amazing, but Twitch Man seems to get by on his ability to play the Super Mario World theme through his nose. Just watching this made my nose buzz and my teeth kind of hurt to think if how much air must be passing through both at a fairly intense rate as he opens and closes that one nostril to modulate the sound. I'm not sure that I want to know just how much practice went into this or why he would do it, but to each their own I say. At least it's not the most offensive part of his body that could be deemed as musical.
I must admit that I've heard the various Mario Bros. themes played out in a bunch of different ways now. I've even heard them on calculators and I can honestly say that I don't ever remember having a calculator that made the kind sound in school. A lot of this stuff makes me realize just how old I am but then something like this pops up to make me feel at least somewhat younger since I can recall a lot of my schoolmates being entertained by stuff like this, back before the internet was a big thing and when CD's and cassette tapes were still the norm. Back then we had a lot of distract us and take up our time but we still had simple pursuits as well that allowed us to explore a more creative side.
Kids today have that aspect as well but there are so many more technological wonders out there any longer that it seems almost as though living isn't living unless you have your devices in hand and your apps downloaded and ready to fire off the moment you touch your device. Stuff like this however, the nose whistling and the memorizing of various songs to be sung or played in the manner that you desire, are things that we as kids used to love since they were inventive and they were fun to try and master. It's just been a while since I've seen anyone do such a thing and it's kind of refreshing really since it reminds me that people of this day and age still know how to have fun and how to do so in a much less hi-tech manner.
Just to be gross for a second I get the feeling that you'd want to have a clean and clear nose for this before starting, as any kind of blockage could possibly mess up the sound and make it harder than it needs to be. Yes, that was gross I know but it makes sense. Then you might want to know the song, get the beat, rehearse it a few times, and then start to practice until the piece runs smoothly and without any hitches.
It's an interesting talent for certain and something that might take a lot of work, but I think I'll leave it to the professional.