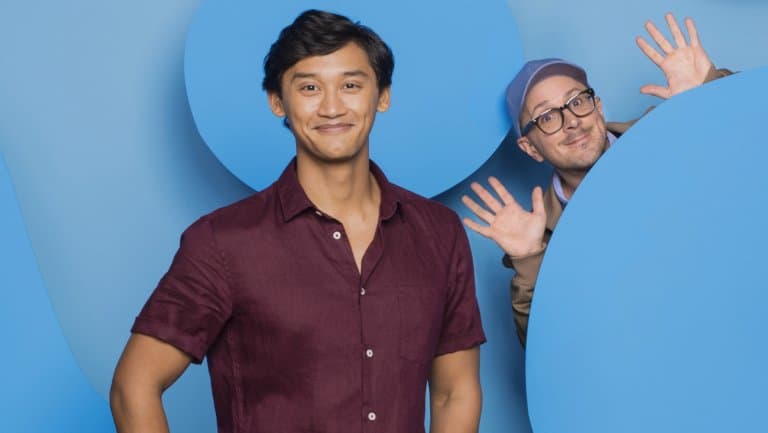 Nickelodeon has announced the new host for the Blue's Clues reboot. Broadway actor Joshua Dela Cruz will do the hosting duty for the reboot, which now has a new title as well: Blue's Clues & You. The reboot will follow a similar format to the original version. Original host, Steve Burns, helped on the casting process for the new host. Dela Cruz starred in Aladdin on Broadway and has made appearances on Bull and Time After Time.
Blue's Clues had a huge role in my childhood. I love watching the show so much when I was young and I'm thrilled that the young audience today will be able to have this kind of adventure on their television. What excites me the most is that Dela Cruz is Filipino, just like me. I can't help but be happy that the new Blue's Clues has the same nationality as myself and I'm also happy that Filipino kids will be able to watch and look up to someone who looks like them. I want to wish all the luck to Dela Cruz for his new gig and I hope that he will be able to give the young audience today a wonderful childhood, just like what the original version did to me.
The hiring of Dela Cruz as the host of the reboot means that Nickelodeon is prioritizing diversity and I want to applaud them for their efforts. I'm pretty sure that hundreds or thousands of people auditioned for the hosting duty. We can safely assume that the producers and casting director was impressed with Dela Cruz which is why he was chosen. I have high expectations on this reboot and I will try to watch it (which I hope wouldn't sound weird since I'm a grown-up now). The reboot is expected to start shooting this month on Toronto, with a possibility of premiering next year.